CE Alumnus delivers a talk on Opportunities in Civil Engineering
Vidya Alumni have achieved new heights in many fields.The education and experiences during the college days have molded them to shape their career well.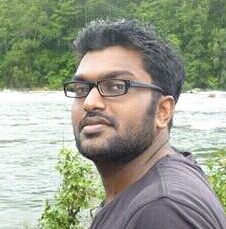 Department of civil engineering conducted an alumni talk session on opportunities in civil engineering by Mr Chaithanyan (2009- 13 Batch, CE Dept) for the current first and second year students. More than 140 students attended the talk. He gave the talk on his work-life and experience in the field.
Mr Chaithanyan is working as a civil engineer with over 10 years of experience in construction industry. He has worked for a variety of projects, ranging from residential and commercial buildings. He has a strong background in building planning, cost estimation, and construction management. He is also well-versed in the application of AutoCAD and other software programs use in the construction industry. He explained his experiences and how to shape his career and helped him discover the professionalism.
The Editorial Team of News & Events joins the entire Vidya fraternity in extending hearty congratulations to Mr Chaithanyan for the enlightening session that explores various spectrum of skilled growth and embark on the journey of life !!!