Sameeksha organises talk by Dr Alexander Jacob, IPS (retired)
Sameeksha, the trainers club of Vidya, organized an inspirational talk by Dr Alexander Jacob, Former Director General of Police, for the benefit of S7 B Tech students on 9 November 2018. All students of S7 B Tech batches attended the programme. Dr. Latha Raj formally welcomed all to the programme.
Dr Alexander Jacob started his talk by saying that the students of Vidya were indeed lucky that they got an opportunity to study in such an institution. Students should not just focus on getting a job after completion of B Tech. They should aim at serving the society too. He explained that as future engineers, students should always consider long standing and far sighted constructions. He cited the example of the destruction of Egyptian civilization which was caused by the use of faulty materials for construction.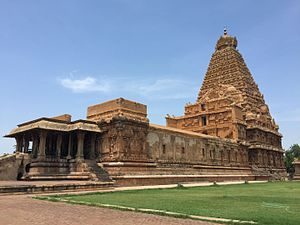 He continued: Engineers should focus of creating marvels. One such marvel in India was the Brihadeshwara temple, Thanjavoor, which is a 1000 year old construction. Those students who have a flair for communication should try for civil services. Civil services provides youth an opportunity to serve the society. The programme was graced by the presence of Er P K Asokan, Chief Patron VICT, Er G Mohanachandran, Executive Director, and Dr C B Saji, Principal. They presented a memento Dr Alexander Jacob as a token of appreciation.
The programme came to an end with a formal vote of thanks by Mr Hareesh (AP, ME Dept and Convenor, Sameeskha).