SAP team helps take off Atal Tinkering Lab of CNN Boys High School, Cherpu
As an offshoot of the two-day workshop on "Basic Counselling Techniques" organised by Vidya under the auspices of the Science Awareness Program (SAP) project, the participants of the workshop from CNN Boys High School, Cherpu, contacted the SAP Convenor Ms Akhila R (AP, EEE Dept) and requested help and services regarding the functioning of their Atal Tinkering Lab (ATL). In response to the request, a team of three faculty members involved in the implementation of the SAP – Ms Akhila R (AP, EEE Dept and SAP Convenor), Mr. Alex Chacko C (AP, ME Dept) and Ms Divya Radhakrishnan (AP, Humanities Dept) visited CNN Boys School, Cherpu on 7 November 2018. They participated in the inauguration of the Lab and held motivational sessions for the students of the School.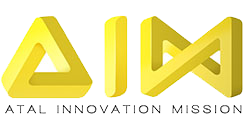 Atal Tinkering Labs are dedicated works spaces where students (Class 6th to Class 12th) learn innovation skills and develop ideas that will go on to transform India. The labs are powered to acquaint students with state-of-the-art equipment such as 3D printers, robotics & electronics development tools, IoT & sensors etc.
The lab activities are designed to spur the spark of creativity, and go beyond regular curriculum and text book learning. The labs will let students explore skills of future such as design and computational thinking, adaptive learning and artificial intelligence.
The lab was inaugurated by Dr K P P Moosad, Scientist, DRDO, an alumni of the school. The keynote address was delivered by Ms Akhila R. She talked on the importance of Science Awareness and pointed out the significance of the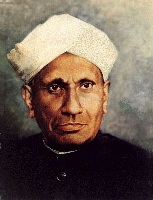 day: November 7 is the birthday of Sir C V Raman, the only Nobel Laureate from India in the field of science. She also talked about the background of the ATL scheme. The vision of ATL and its various possibilities were explained in the address. The birth of SAP and the services offered as part of the project were also explained. After the  inaugural ceremony, the SAP team from Vidya visited the Atal Lab and Ms Akhila addressed the students once again. An LED lamp was also lighted by the Chief Guest.
Two motivational sessions had been arranged for students. The first session was held in the forenoon and was handled Mr. Alex Chacko C. It was attended by High School students. The second session, held in the afternoon, was handled by Ms Divya Radhakrishnan and it was attended by children studying Upper Primary classes. Both the sessions included activities and they were well received by the students. The staff as well as the School Head Master were very happy with the SAP team and extended gratitude to SAP and Vidya for their support and guidance. They requested continued support for the activities of the Lab. Mr Ramesh C R (AP, ECE Dept) has consented to be the official ATL Mentor of the school.