B Tech programmes in CE and EEE get re-accreditation from NBA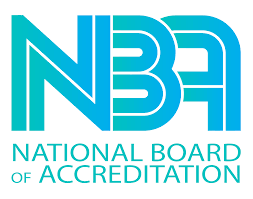 There is some good news from Vidya on the accreditation front.
The National Board of Accreditation (NBA) has approved re-accreditation to the B Tech programmes in Civil Engineering and Electrical & Electronics Engineering in Vidya for a period of three years, that is, up to 30 June 2021. The re-accreditation was granted based on the Compliance Report submitted by the College and a subsequent visit to the College by an expert team appointed by NBA for data verification on 25 June 2018.