CE Dept conducts Workshops on BIM and Total Station
The CE Dept of the College, in association with CADD Centre, organized a workshop on BIM (Building Information Modeling) and Total Station for the final year B Tech students as two sessions on 12 February 2019. The resource persons were Mr Midhun N, Corporate Trainer, UIT, Dubai Branch (BIM) and Mr Thalib Raouf, Visiting Faculty for Total Station, CADD centre, City Centre Branch.
What is BIM?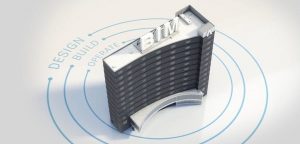 BIM (Building Information Modeling) is an intelligent 3D model-based process that gives architecture, engineering, and construction (AEC) professionals the insight and tools to more efficiently plan, design, construct, and manage buildings and infrastructure.
What is Total station?
A total station (TS) or total station theodolite (TST) is an electronic/optical instrument used for surveying and building construction. It is an electronic transit theodolite integrated with electronic distance measurement (EDM) to measure both vertical and horizontal angles and the slope distance from the instrument to a particular point, and an on-board computer to collect data and perform triangulation calculations. (Wikipedia)
The session on Total Station session was practical in nature, providing a hands-on opportunity for the students who will be able to use these skills on passing out, and venturing into the construction world.
---
Image Gallery
---