PE Dept alumna to join Purdue University for higher studies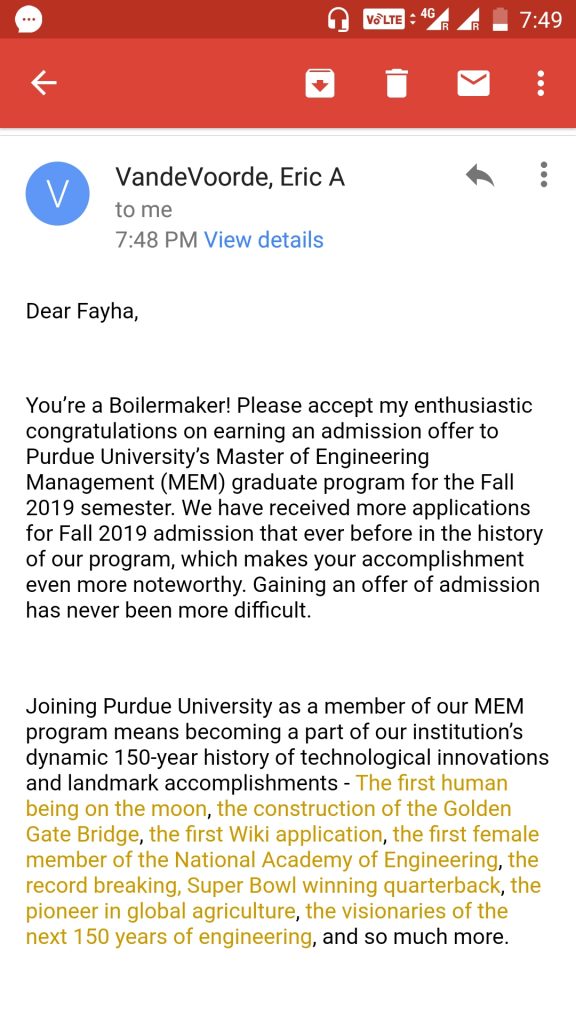 Ms Fayha Abdul Kareem (B Tech in Production Engineering in the 2016 pass-out batch) has got an admit  card to join the prestigious Purdue University, a public research university in West Lafayette, Indiana, USA, for pursuing the MS programme in Engineering Management. Her admission to Purdue University is also based a highly favourably worded testimonial from Dr Sudha Balagopalan, Dean-Academics.
---
Excerpts from a letter from Ms Fayha to Dr Sudha Balagopalan:
Dear Ma'am,
I feel extremely happy to let you know that I have received an admit from Purdue University for Engineering Management. It is a great opportunity to study in one of the top 10 graduate schools in US with distinguished alumni like the first person to ever walk on moon. 
Thank you very much for the recommendation letter and all the help given.
I shall always work towards making Vidya proud. Please do let me know how I can contribute to Vidya in any ways possible.
Thanks & regards,
Fayha.
---
Know Ms Fayha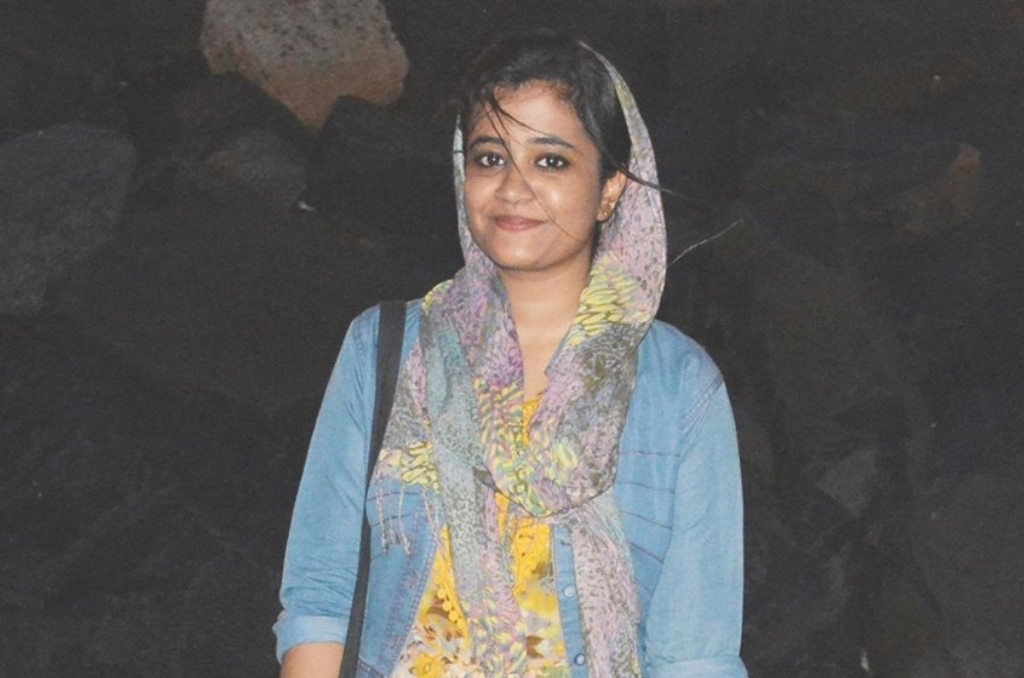 Academic achievements in college
University 1st rank in 5th, 6th and 8th Semesters and 3rd rank in 7th Semester
Received district topper proficiency award from Engineer's association ,Thrissur.
Co- curricular activities
Served as the student Magazine Editor (2013 – 14)
Actively served the responsibility of being in college senate
Won various competitions in singing during Arts Festival
Actively participated in departmental activities in TechFest
---