B Tech (CSE) student scores 8 in IELTS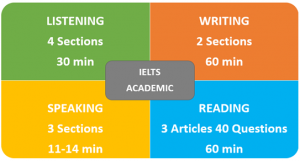 Ms Sarah Varghese (S8 B Tech CSE B) has cleared the IELTS test with a band score of 8 in a nine band scale starting from score 1 (signifying  the level of proficiency of a non-user) and going up to score 9 (denoting the level of proficiency of an expert user) on 23 March 2019.
Ms Sarah Varghese cleared the test in the "Academic" version. Academic version is suitable for people applying for higher education or professional registration; it reflects some of the features of academic language and assesses whether a person is are ready to begin studying or training.