"How do I learn the art of convincing people?"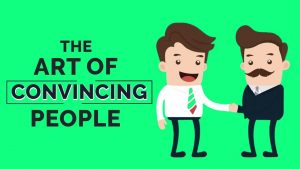 That should have been an interesting experience for the participants: Attending a session on the art of convincing handled by Mr Hareesh K (AP, ME Dept). The session was held on 11 may 2019 at the initiative of Er G Mohanachandran, Executive Director, the immediate objective being helping faculty and staff to communicate more effectively in the ongoing admission campaign. Er Mohanachandran also addressed the participants most of whom were members of the non-teaching staff of the College.
There are some interesting tips, which may be accessed HERE, on the art of convincing in Quora question-and-answer website. There is a rich literature on the allied "Art of Persuasion".