Vidya staff member choreographs a dance item based on Raja Ravi Varma paintings
That there is an abundant pool of talents among Vidya family members is generally known to family members but seldom acknowledged and recognised in public.

This week, the Editorial Team of News & Events wishes to report on a recent achievement of Mr E T Anand (Trade Instructor, EEE Dept) in successfully choreographing and presenting a dance item based on the paintings of the much celebrated Malayalee painter and artist Raja Ravi Varma. The occasion was the celebration of Doctor's Day by the Kunnamkulam Unit of Indian Medical Association (IMA) on 1 July 2019. The 15 minute long dance item was presented by members of the IMA and their family members. Mr Anand himself is well-known dancer and choreographer and has trained several students for competitions in school/college/university levels and and several of these students have secured laurels in these competitions. Sometime back, in 2012, during an Onam celebration in the College, the male staff members of the ME Dept of the College presented a Thiruvathirakkali choreographed by Mr Anand (see video below). Thiruvathirakkali is generally considered to be a dance form suitable for women only!
Newspaper clipping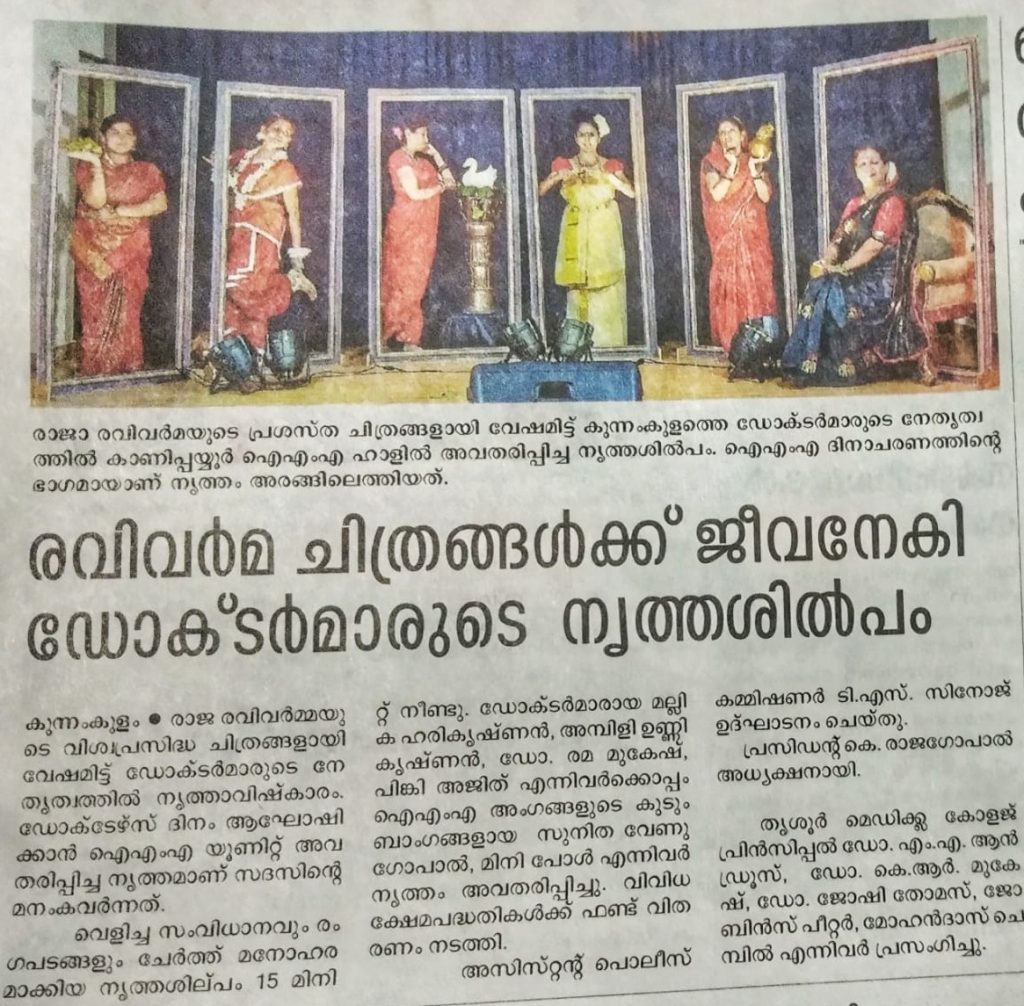 Thiruvathirakkali by ME Dept staff during Onam celebration of 2012