IEDC of Vidya conducts two-day project boot camp
The IEDC of Vidya organised a two-day project boot camp in the College during  31 August – 1 September 2019. As many as 30 students from different Departments attended the camp.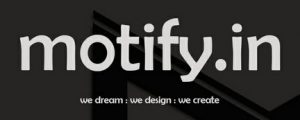 The various activities of the camp were conducted by a team which founded the startup company "motify.in" in Vidya. The team consisted of Mr Vyshakh P P, Mr Joe S Kolengadan and Mr Mohammed Shahin V A, all founders of motify.in and currently Innovataion Engineer Trainees in FORGE Accelarator.
The first session started with the screening of an inspirational movie titled "Spare Parts". Then the resource persons gave a talk about validation, ideaisation of projects, key skills assessment, prototyping and patents. During the afternoon session, the participants were divided into five groups and each group played a small activity. This was followed by the video presentation of a TED talk by Tim Urban on procrastination.
The pitching session was on the second day. The participants were given some problem statements and they were required to select a problem they liked most and to prepare a presentation on the problem and present it in front of the other participants. The camp concluded with a video presentation of a TED talk by Larry Smith.
The activities of the camp were coordinated by IEDC members under the direction of IEDC Student Coordinator  Aswin and IEDC Nodel Officer Ms Swapana E V M.