Vidya's alumni bring more and more glory to Vidya!
Vidya's ECE alumnus receives national Best Innovator Award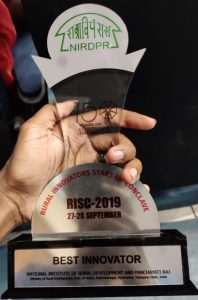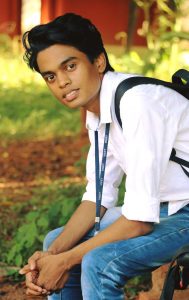 Mr Sarath Sasikumar C, an alumnus of the B Tech ECE 2019 pass-out batch, received the Best Innovator Award from the Honorable Union Minister of State for Rural Development Sadhvi Niranjan Jyothi, during the Rural Innovators Start Up Conclave RISC-2019 held at the National Institute of Rural Development and Panchayati Raj (NIRDPR), Hyderabad, during 27 – 28 September 2019. During the event, awards were distributed under two categories, namely, Best Innovators and Best Start Ups, in seven different themes. Sarath Sasikumar was presentd the Best Innovator Award in the theme "Waste to Wealth". The award carries a cash component of Rs.100000 (Rupees one lakh) and a fellowship to attend specialised workshops on design packaging, marketing, etc conducted at NIRDPR from time to time.
About he Conclave
"A forward thinking platform for budding ideas/solutions, rural innovators and start-ups to RISE".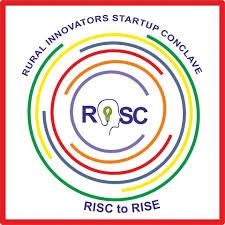 Rural Innovators Start-up Conclave (RISC) will provide a launch field platform to a wide array of budding ideas, rural innovators and aspirant start-ups to showcase their design idea/ innovations /technology/ pitch and talk about their innovation and get an opportunity for learning and mentoring support. The Conclave is being organised in memory of late Dr A P J Abdul Kalam who encouraged and championed the cause of innovations / technology from rural for rural transformation. The RISC 2019 will bring together the most forward-thinking experts / scholars to unlock new potentials and provide guidance for upscaling and motivate for sustainability. The conclave for rural is the first of its kind to nurture proven rural innovations and technologies. (From website of RISC – 2019)
Sarath Sasikumar and his ECOLOg Innovations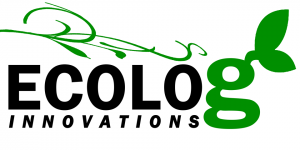 Sarath Sasikumar C is and his start-up ECOLOg Innovations (with recycled paper pen as its main product) are currently incubated at IIM Bangalore for a short-duration of six months. ECOLOg is a creative startup based upon sustainability. Mainly they are concentrating eco-friendly development at industrial level, like converting waste materials into different innovative products.
More details of ECOLOg are available in the official Facebook page
HERE
.
---
Some past achievements of Sarath Sasikumar
Read the following reports in News & Events:
---