Shape of things to come : Wipro's Elite National Talent Hunt 2020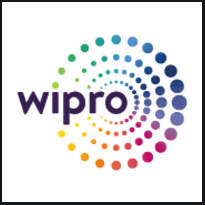 "Elite – National Talent Hunt 2020" is for the best of 2020 pass out engineering talents across the country. It is a platform of Wipro Ltd to give equal opportunity for employment to the best talents in India with a goal that  a deserving engineering candidate should not miss an opportunity to be part of an exciting journey with Wipro!  This year the event was held between Friday, October 18, 2019 and Sunday, October 20, 2019 across campuses in India. Vidya was one among the few campuses across the country that had the privilege to host this national level event which had close to one lakh forty thousand registrations.
What was unique about this online assessment was that, it was also proctored using live web camera with the system having a built in AI based techniques to detect any fraudulent activities. Going ahead, it is foreseen that most online assessments shall adopt these techniques for the conduct of the examinations. The Sun Micosystems tagline coined by John Gage, "The Network is the Computer" is ever so true.
Vidya could host such an event successfully only because of the excellent support and coordination from all our students, faculty, and staff members at the Academic Departments, Networking, Administrative, Engineering, Finance, Systems, Laboratories, Security, House Keeping, and the Canteen and Cafeteria services.
Congratulations to one and all.