CSE Professor builds PixelExperience!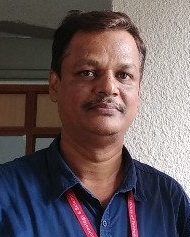 An unofficial version of Pixel experience with latest security patch from

AOSP (Android Open Source Project) has been successfully built by Dr Raju C K (Professor, CSE Department) and hosted at Androidfilehost.com (with the device codename as Rosy).
"PixelExperience" is a flavour of Android-OS having sources drawn from AOSP and LineageOS code base. The recent releases of Pixel experience for various devices contain the latest revision of Android 10. AOSP issues alerts and patches for bugs in its code base on a monthly basis. The latest patch from AOSP issued on January 2020, includes a patch for  "critical security vulnerability in Media framework" that could enable a remote attacker using a specially crafted file to execute arbitrary code within the context of a privileged process.
---