Twenty-three Vidya students placed in Omnex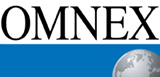 Omnex is an international consulting, training and software development organization specializing in management system solutions that elevate the performance of client organizations. Omnex provides consulting and training services in Quality, Environmental, and Health and Safety standards-based management systems like ISO 9001:2015, ISO 14001:2015, IATF 16949:2016 and QOS. Omnex also leads the way with Lean, Six Sigma and other breakthrough systems and methods of performance enhancement, supported by Omnex Systems, LLC, software solutions for Enterprise Wide Quality Management Systems.
After the final interviews held on 24 February 2020, as many as twenty-three Vidya students were offered placements in the company. Hearty congratulations for the placed students.
| | |
| --- | --- |
| B Tech (ECE) | 5 offers |
| B Tech (EEE) | 1 offer |
| B Tech (ME) | 11 offers |
| B Tech (PE) | 6 offers |