Vidya student pays artistic tribute to Kerala Health Minister
Chithranjali to Hon'ble Health Minister Smt K K Shailaja!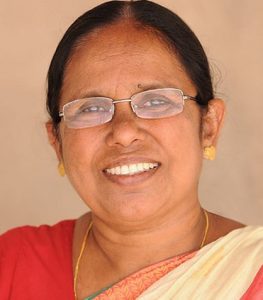 In these times of Corona-COVID 19 pandemic, when the entire administrative machinery of the State Govt is fully focused on implementing measures to contain the spread of the disease under the leadership of the Hon'ble Chief Minister and the Hon'ble Health Minister of Kerala,  T G Akshay (S6 B Tech ME), a student of Vidya spent sometime to pay tributes to the efforts of the Hon'ble Health Minister Smt K K Shailaja in a novel way. He did this by preparing a pencil sketch of the Minister and sharing it in the social media. Even though he has no formal training in pencil drawing, his works has attracted a lot of attention and much praise. He is also brilliant in academics having scored more than 90 per cent marks in all subjects of which results have been published.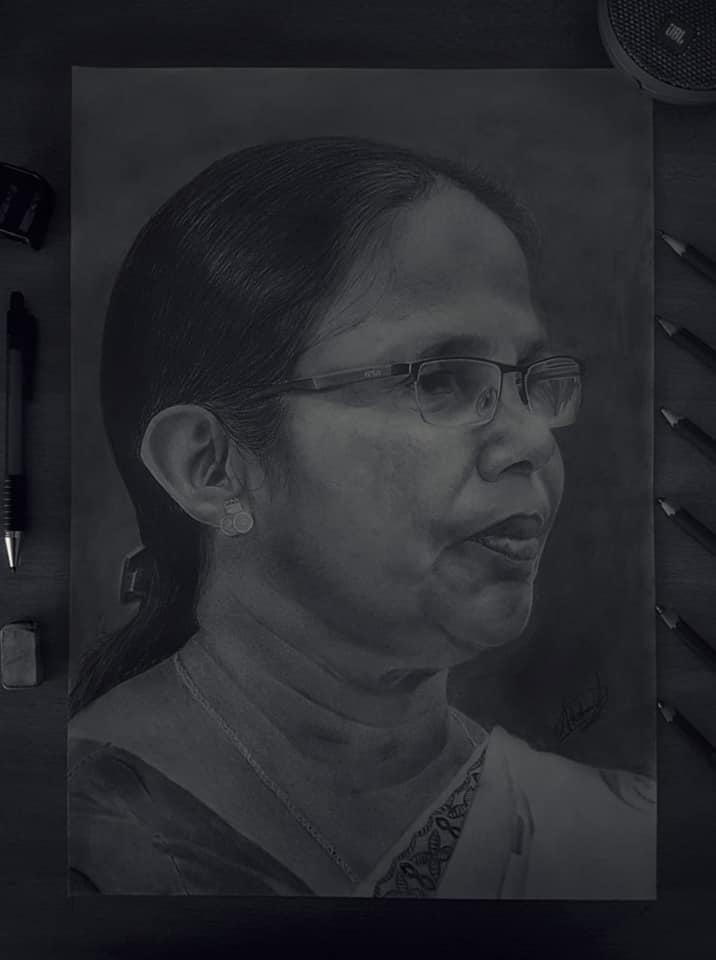 ---