MCA student's video in Spices Board's Flavours of Kerala Contest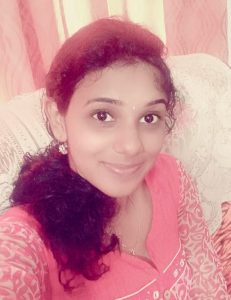 The faculty and staff of the MCA Dept had noticed that Sukrutha M S (S4 MCA) was different from other girls in the class from the very day she came to take admission: She came to study for the MCA degree after taking a BA degree in English Language and Literature in the Distance Education mode! And she came to study for the  MCA degree in spite of objections from her parents . . . and she is indeed a girl with many interests!
---
Sukrutha is running a YouTube Channel
Sukrutha has created a YouTube Channel named "Svadista" through which she is trying to popularise simple recipes. Her simple and rustic presentation has already attracted a large number of followers.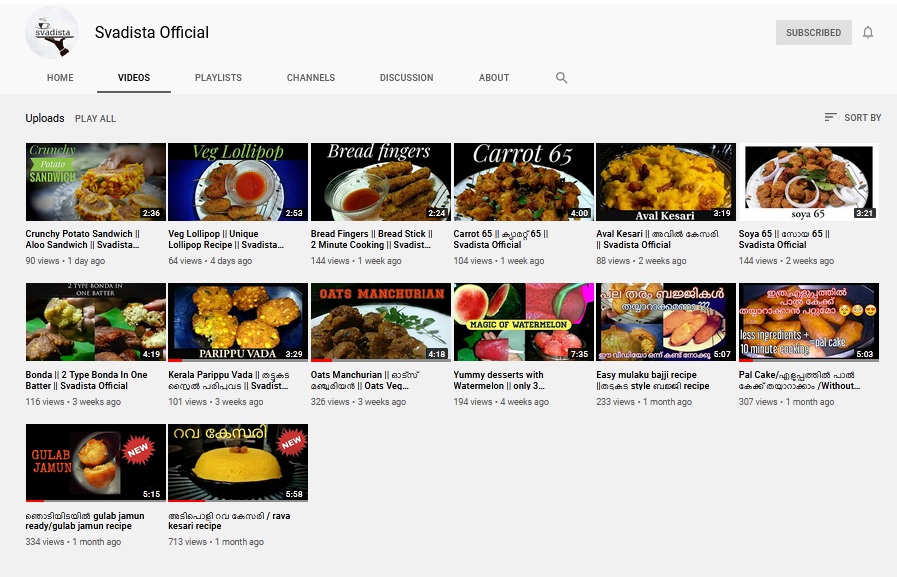 ---
Sukrutha's video in Spices Board's Flavours of Kerala Contest
Recently, the Times of India in association with the Spices Board of India organised a Flavours of Kerala video contest. The contest was to create a video of one's own cooking of a favourite dish using spices. The video which attracted the highest number of likes was declared as the winner. Sukrutha participated in the contest by submitting a recipe for "Oats Manchurian". Even though she did not win the prize, her submission was much appreciated for the homeliness of its presentation. 
---
Sukrutha donates her voice for charity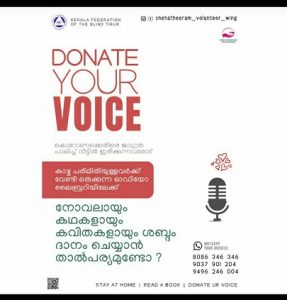 Sukrutha also  finds time to work for charity. During the current lockdown period, Sukrutha devoted her time to donate her voice for the benefit of visually challenged people. A few people have joined together to create a free audio library of well known books in Malayalam for the benefit of such people. The project is to record the audio of readings of books and make available to the needy. Sukrutha lent her voice for a few Malayalam books. Hearing about this, her teacher Ms Salkala K S (AP, MCA Dept) was so inspired that she also began donating her voice.
---