Vidya's faculty members spend time attending courses! Great!!
ME Dept faculty members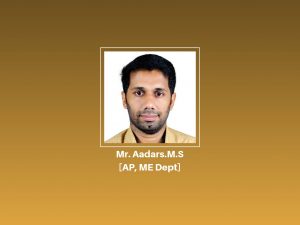 Mr Aadars M S (AP, ME Dept) successfully completed the following courses:
 Short Term Course on "Advanced Materials Manufacturing Processes and Properties (AMMPP2020)" organized by the Department of Metallurgical and Materials Engineering,

MNIT

Jaipur during 6 – 10 July 2020
Six-day Online Faculty Development Programme (FDP) on "Nanomaterial Synthesis, Process, Characterisation and its Functional Applications" organized by the Department of Automobile Engineering, Hindusthan College of Engineering and Technology (An Autonomous Institution), Coimbatore during during 6 – 11 July 2020.
Two-day National E-Workshop on "Understanding OBS Studio and Streamyard for E-Content Creation and Live Streaming" organized by the Faculty of Humanities and Science, Dr MGR Educational and Research Institute, Adayalampattu Phase – II Campus, during 10 – 11 July 2020.
---
Faculty members of CSE Dept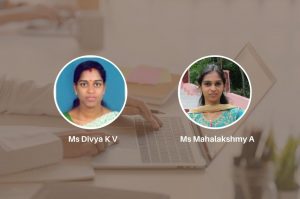 Ms Divya K V (AP, CSE Dept) and Ms Mahalakshmy A (AP, CSE Dept) participated in a six-day online FDP on "Recent Trends in Computational Technologies " organized by Ashoka Institute of Engineering and Technology, Hyderabad during 13 – 18 July 2020.
---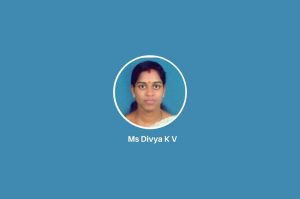 Ms Divya KV (Assistant Professor, CSE Dept) successfully completed an online course on "R Programming" by Johns Hopkins University offered through Coursera on 15 July 2020.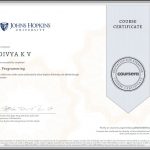 ---
---