CE Dept organizes four-day online orientation event for prospective students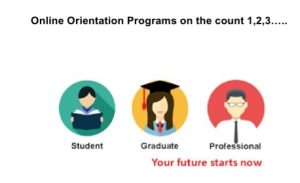 ---
The CE Dept of Vidya successfully organized a four day long online introduction program to the prospective first year B Tech (CE) students.
Day 1
Dr Justine Jose C (Prof and Head, CE Dept) presented an introduction session covering achievements of students and alumni of the Dept, Dept-level activities and achievements. He also introduced the faculty and staff of the Dept. Mr Paul Chackola (Placement Director) presented the career opportunities related to civil engineering.
Day 2
Mr Ravishankar (AP, CSE Dept) delivered an online session on coding on 21 August 20. The one hour session was extremely welcomed by the participants as the speaker started and built the basics of coding within one hour. He used the web based platform Grasshopper to make the learning fun and easy. Just citing one feedback at the end of the sessions 'The session was really very interesting. Got knowledge and skill on coding even if I am a bio student".
Day 3
Dr Justine Jose C delivered a comprehensible talk introducing Engineering Graphics as a two day session on 7 – 8 September 2020.
Engineering Graphics is one of the courses in the engineering curriculum and it is considered as the universal language of engineers. The art of conversion of three dimensional real structures to two dimensional drawings using drawing instruments or software by the method of projections was clearly explained by the speaker.
Most of the prospective students, through the feedback, conveyed that the session was excellent and the concept was conveyed very clearly.
Day 4
The highly interactive session happened on 14 September2020. The prospective students were eagerly and enthusiastically interacting with the distinguished alumni invitees. The invited alumni speakers triggered the momentum of prospective students by sharing experiences of their own college life at vidya,  job profiles, higher study options and on the whole overall attitude towards life. Ms Nitha Ayinippully Nalarajan (2006 – 10), Mr Deepak K V (2010 – 14), Kailas D (2011 – 15), Ms Swathi Swaminathan (2012 –  16) were the esteemed speakers selected to interact with the participants .
---