NSS units celebrate Engineers Day
On 15 September 2020, the NSS units of  Vidya celebrated Engineers Day by organizing an online session "She Talks"  based on the topic "Engineers for a self reliant India". Dr Sudha Balagopalan, Dean-Academics, handled the session. On the occasion Dr Sudha Balagopalan talked about the role of an engineer in the development of society and  about the various duties and responsibilities of an engineer.
Engineers day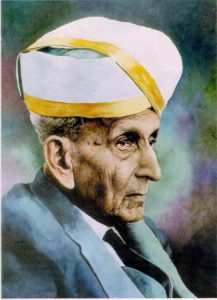 India celebrates Engineers Day on 15 September every year as a tribute to the greatest Indian Engineer Bharat Ratna Mokshagundam Visvesvaraya.
Mokshagundam Visvesvaraya, was born on 15 September, 1861, in Muddenahalli near Chikkaballapur. He went on to become India's most prolific civil engineer, dam builder, economist, statesman, and can be counted among the last century's foremoost nation-builders. M. Visvesvaraya was also the Diwan of Mysore from 1912 to 1918. He was the chief engineer responsible for the construction of the Krishna Raja Sagara Dam in Mysore as well as as the chief designer of the flood protection system for the city of Hyderabad. Due to his outstanding contribution to the society, Government of India conferred 'Bharat Ratna' on this legend in the year 1955.
---