VCAIR helps Polytechnic College to organise ATAL FDP on artificial intelligence
In the end it was an AICTE sponsored FDP organised by VCAIR in a Polytechnic College!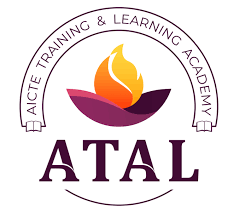 The story goes something like this: AICTE through ATAL (AICTE Training and Learning) Academy sanctioned a five-day online FDP on Artificial Intelligence to Govt Women's Polytechnic College, Nedupuzha, Thrissur. Mr Krishnaprasad M K (Manager, Vidya IT Division), who had some very good relations with the Polytechnic College, offered his help in requisitioning the necessary academic resources for the conduct of the FDP and Mr Krishnaprasad in turn talked about this opportunity to the personnel of VCAIR in Vidya. VCAIR readily agreed to extend its full support for the conduct of the FDP.
The classes in the five-day FDP were to be held in a total of 20 sessions. Out of these 20 sessions, 15 sessions were handled by the personnel from VCAIR of Vidya. The resource persons included Dr Ramani Bai V (Prof and Head, CSE Dept), Mr Ravishankar S (AP, CSE Dept) and Mr Suraj Rajappan (AP, ECE Dept). The participants of the FDP had given excellent feedback about te resource persons. Mr Ravisankar got special appreciation from the participants for the hands-on sessions.

The FDP was held during 14 – 18 September 2020. Dr Usha Titus IAS (Principal Secretary, Department of Higher Education) inaugurated the programme through online. There were 200+ participants from 20 states of the country including 64 participants from various Polytechnic Colleges in Kerala.
---