Learn how to learn by attending a Coursera course!
Coursera offers a plethora of online courses and some of them are in the areas of cutting edge technology and associated sciences; whereas, few others provide exposure to some of the best practices which everyone can use. In this connection, this post is to bring to the attention of all about some of the tips and tools provided as part of the course "Learning How to Learn" by Dr Barbara Oakley and Dr Terrence Sejnowski of McMaster University. More than a certification, this course would provide a great insight about the brain and its functioning, about the learning process, about procrastination, and on how to overcome it, self organisation, memory and tips on preparing for tests. This course should help teachers and parents to know their children better, identify their learning problems early, help to assist them with their learning process, and help to mentor them to perform better academically. Why not even students can leverage the tips and techniques.
Recently, Mr Paul Johny Chakola, Head of the Training and Placement Dept of Vidya, successfully completed the "Learning How to Learn" course offered by McMaster University, UC San Diego.
---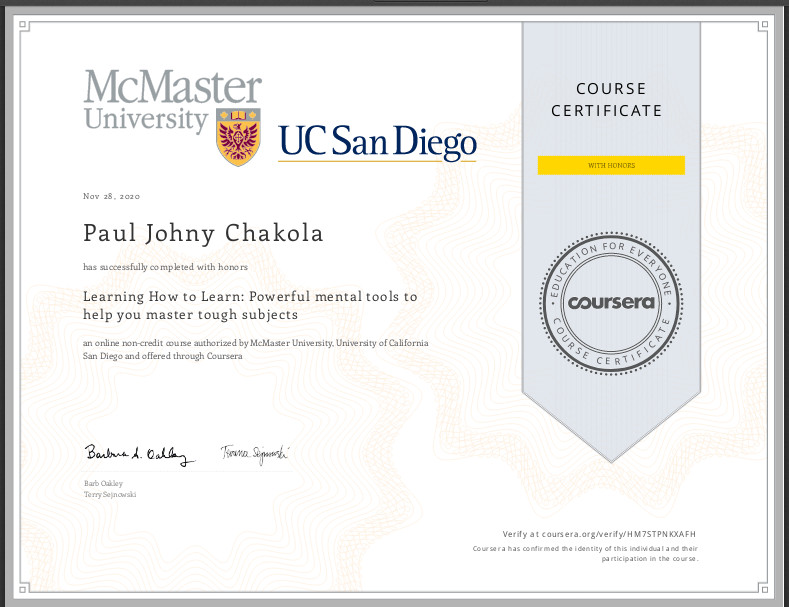 ---