Wow! 36 Vidya students placed with Sutherland in one placement drive!
Great news from the placement front! As many as 36, yes 36, Vidya students of the 2021 pass out batch have been offered placements in Sutherland! Wow!!
---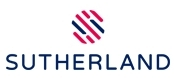 Sutherland is one of the leading IT and IT-enabled services company with offices across the globe. Sutherland is into business transformation services, digital transformation, and into customer engagement transformation business. They support their customers in the areas of banking, health care, insurance, media, retail, technology, travel and hospitality. For details please visit: https://www.sutherlandglobal.com/
After the recently concluded placement drive, as many as 36 final year B Tech students of the 2021 pass out batch have been placed with Sutherland for their non-voice processes. Congratulations!
| | | |
| --- | --- | --- |
| S.No | Name | Department |
| 1 | Ajmal P A | B.Tech-CE-A |
| 2 | Biba T S | B.Tech-CE-A |
| 3 | Hridya Ramesh K | B.Tech-CE-A |
| 4 | Fazil | B.Tech-CE-A |
| 5 | Jifna Maria C F | B.Tech-CE-A |
| 6 | Varsha Aravind | B.Tech-CE-B |
| 7 | Anusree M Nair | B.Tech-CSE-A |
| 8 | Disna K D | B.Tech-CSE-A |
| 9 | Edwin Vincent | B.Tech-CSE-A |
| 10 | Fahima Basheer R | B.Tech-CSE-A |
| 11 | Mrudhula Nair | B.Tech-CSE-B |
| 12 | Reshma P R | B.Tech-CSE-B |
| 13 | Indu K.V | B.Tech-CSE-B |
| 14 | Sachin Ramesh | B.Tech-CSE-B |
| 15 | Sonukrishna K R | B.Tech-CSE-B |
| 16 | Anjana Manoj | B.Tech-ECE-A |
| 17 | Anjana M Anand | B.Tech-ECE-A |
| 18 | Swetha Mukundan | B.Tech-ECE-B |
| 19 | Divya N B | B.Tech-ECE-B |
| 20 | Anandhu Suresh | B.Tech-ECE-B |
| 21 | Jesna Wilson | B.Tech-ECE-B |
| 22 | Sneha Prakash | B.Tech-ECE-B |
| 23 | Vyshnavi VS | B.Tech-ECE-B |
| 24 | Amos P Anoop | B.Tech-EEE-A |
| 25 | Ajith K A | B.Tech-EEE-A |
| 26 | Bijo Jose | B.Tech-EEE-A |
| 27 | Sreenidhi A M | B.Tech-EEE-B |
| 28 | Ajith K | B.Tech-ME-A |
| 29 | Arjun Murali | B.Tech-ME-A |
| 30 | Ashik C S | B.Tech-ME-A |
| 31 | Anandhu Vijay M | B.Tech-ME-A |
| 32 | Arjun Krishna K J | B.Tech-ME-A |
| 33 | Akhil K M | B.Tech-ME-A |
| 34 | Rithubeth G | B.Tech-PE |
| 35 | Devika N | B.Tech-PE |
| 36 | Meghasree KT | B.Tech-PE |
---
The story of an earlier recruitment drive by Sutherland with 21 placements
---
List of  students placed in the latest drive
| | | |
| --- | --- | --- |
| Ajmal PA | B. Tech | CE-A |
| Biba TS | B. Tech | CE-A |
| Hridya Ramesh K | B. Tech | CE-A |
| Fazil | B. Tech | CE-A |
| Jifna Maria CF | B. Tech | CE-A |
| Varsha Aravind | B. Tech | CE-B |
| Anusree M Nair | B. Tech | CSE-A |
| Disna KD | B. Tech | CSE-A |
| Edwin Vincent | B. Tech | CSE-A |
| Fahima Basheer R | B. Tech | CSE-A |
| Mrudhula Nair | B. Tech | CSE-B |
| Reshma PR | B. Tech | CSE-B |
| Indu KV | B. Tech | CSE-B |
| Sachin Ramesh | B. Tech | CSE-B |
| Sonukrishna KR | B. Tech | CSE-B |
| Anjana Manoj | B. Tech | ECE-A |
| Anjana M Anand | B. Tech | ECE-A |
| Swetha Mukundan | B. Tech | ECE-B |
| Divya NB | B. Tech | ECE-B |
| Anandhu Suresh | B. Tech | ECE-B |
| Jesna Wilson | B. Tech | ECE-B |
| Sneha Prakash | B. Tech | ECE-B |
| Vyshnavi VS | B. Tech | ECE-B |
| Amos P | B. Tech | EEE-A |
| Ajith KA | B. Tech | EEE-A |
| Bijo Jose | B. Tech | EEE-A |
| Sreenidhi AM | B. Tech | EEE-B |
| Ajith K | B. Tech | ME-A |
| Arjun Murali | B. Tech | ME-A |
| Ashik CS | B. Tech | ME-A |
| Anandhu Vijay M | B. Tech | ME-A |
| Arjun Krishna KJ | B. Tech | ME-A |
| Akhil KM | B. Tech | ME-A |
| Rithubeth G | B. Tech | PE |
| Devika N | B. Tech | PE |
| Meghasree KT | B. Tech | PE |
---