Infosys picks 28 Vidya students for placement!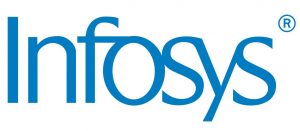 Vidya's placement front is gaining momentum! Recently, after a highly competitive campus recruitment drive, 28 Vidya students from the 2021 pass out batches of B Tech/MCA/M Tech programmes have been placed in the Indian multinational information technology giant Infosys.
Congratulations to the placed students!
| | | | |
| --- | --- | --- | --- |
| 1 | Fathimath Shifa | B. Tech | CE-A |
| 2 | Fazil | B. Tech | CE-A |
| 3 | Aiswarya Rajan | B. Tech | CSE-A |
| 4 | Ashish Krishnan | B. Tech | CSE-A |
| 5 | Elvis Tony Raphael Kollannur | B. Tech | CSE-A |
| 6 | Evelin Manoj | B. Tech | CSE-A |
| 7 | Fathima Mehvish KR | B. Tech | CSE-A |
| 8 | Manjumaney CM | B. Tech | CSE-B |
| 9 | Niranjan Krishnan | B. Tech | CSE-B |
| 10 | Sharath Shankaran  D | B. Tech | CSE-B |
| 11 | Sonukrishna KR | B. Tech | CSE-B |
| 12 | Suraj Bodhanandan Nhattuvetty | B. Tech | CSE-B |
| 13 | Vijina V Menon | B. Tech | CSE-B |
| 14 | Vysakh M | B. Tech | CSE-B |
| 15 | Anupama A P | B. Tech | ECE-A |
| 16 | Aswathy Sunil | B. Tech | ECE-A |
| 17 | Aveena KV | B. Tech | ECE-A |
| 18 | Sangeetha P Purshothman | B. Tech | ECE-B |
| 19 | Soniya Raju | B. Tech | ECE-B |
| 20 | Anjali P.S | B. Tech | EEE-A |
| 21 | Saeba Arif | B. Tech | EEE-B |
| 22 | Vivek Joy | B. Tech | EEE-B |
| 23 | Arjun Murali | B. Tech | ME-A |
| 24 | Thasmi Thilakan | B. Tech | ME-B |
| 25 | Almas MA | MCA | MCA |
| 26 | Nasreen Mansoor | MCA | MCA |
| 27 | Aishwarya  Mukundan Kurup | M. Tech | CSE |
| 28 | Vineetha VG | M. Tech | CSE |
---