Vidya to celebrate 80th birthday of Illinois Professor Biswa Nath Datta, a great well-wisher of Vidya
Under the committed leadership of Dr Sudha Balagopalan, Dean-Academics, a dedicated team of faculty and staff members have started preparations for orgainising an online international gala event 0n 1 July 2021 to celebrate the 80th birthday of Prof Biswa Nath Datta, Distinguished Research Professor, Northern Illinois University, USA.
The programme is funded by AICTE under the SPICES (Scheme for Promoting Interests, Creativity and Ethics among Students) scheme and is being implemented by V-THINC ("Vidya's Talking, Hearing & Integrating kNowledge Club").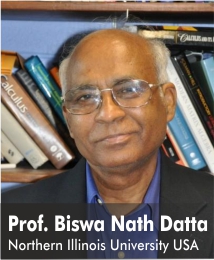 Prof Datta has been a well-wisher of Vidya ever since he came into contact with Vidya, through the efforts of Dr Sudha Balagopalan,  in connection the organisation of EPSCICON 2010, the first ever international conference organised in Vidya. The help extended by Prof Datta played a key role in the great success of EPSCICON 2010. He was also physically present in Vdya's campus on all the days of the Conference interacting with faculty members and students and motivating young teachers to pursue a career in research. Prof Datta also attended the fourth edition of the EPSCICON series of international conferences held during 6 – 10 January 2018. A special feature of the inaugural ceremony of that Conference was the celebration of the award of the prestigious PC Ray Chair to Prof Biswa Nath Datta by Indian National Science Academy (INSA). He was awarded the PC Ray Chair based on a nomination from Dr Sudha Balagopalan.
A galaxy of internationally reputed academicians have agreed to be a part of the 80th birthday celebrations of Prof Biswa Nath Datta. They include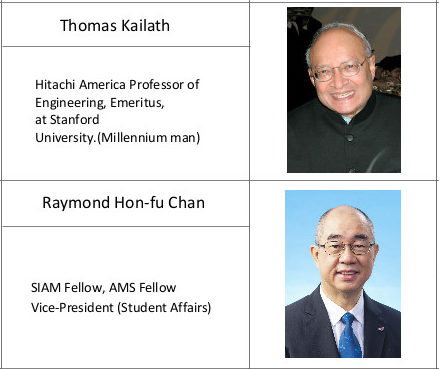 Some earlier reports
A few links to reports of events in which Prof Datta had been associated with and which appeared in these columns of News & Events are given below for the benefit of readers.
EEE Dept organises training programme by Prof. Biswa Nath Datta of Northern Illinois University
---