ME students develop robot car that extinguishes fire
The idea of how to speed up rescue operations in the event of fires was the impetus for a group of final year B Tech (ME) students of Vidya to develop a robot car to access places unreachable by people. The robot car travels to the area on fire, sprays water and extinguishes the fire. One can also control the movement of the robot car through a mobile app.
The robot car was designed by Rameez P B, P M Nihal, Nikhil Premlal and Midlaj A S. The robot was developed by students as part of the final year B Tech project of KTU.
Students claim that the robot car can be used to extinguish fires in shopping malls and buildings. The tyres of the machine are powered by motors and the motors run on battery. The project was guided by Mr Arun K L (AP, ME Dept)and Mr Rajnith Raj under the guidance of Dr N Ramachandran (Prof and Head, ME Dept). After giving a detailed report to the Kerala Fire and Rescue Academy and making the necessary changes, the students have decided to hand over the machine to the local fire station.
---
---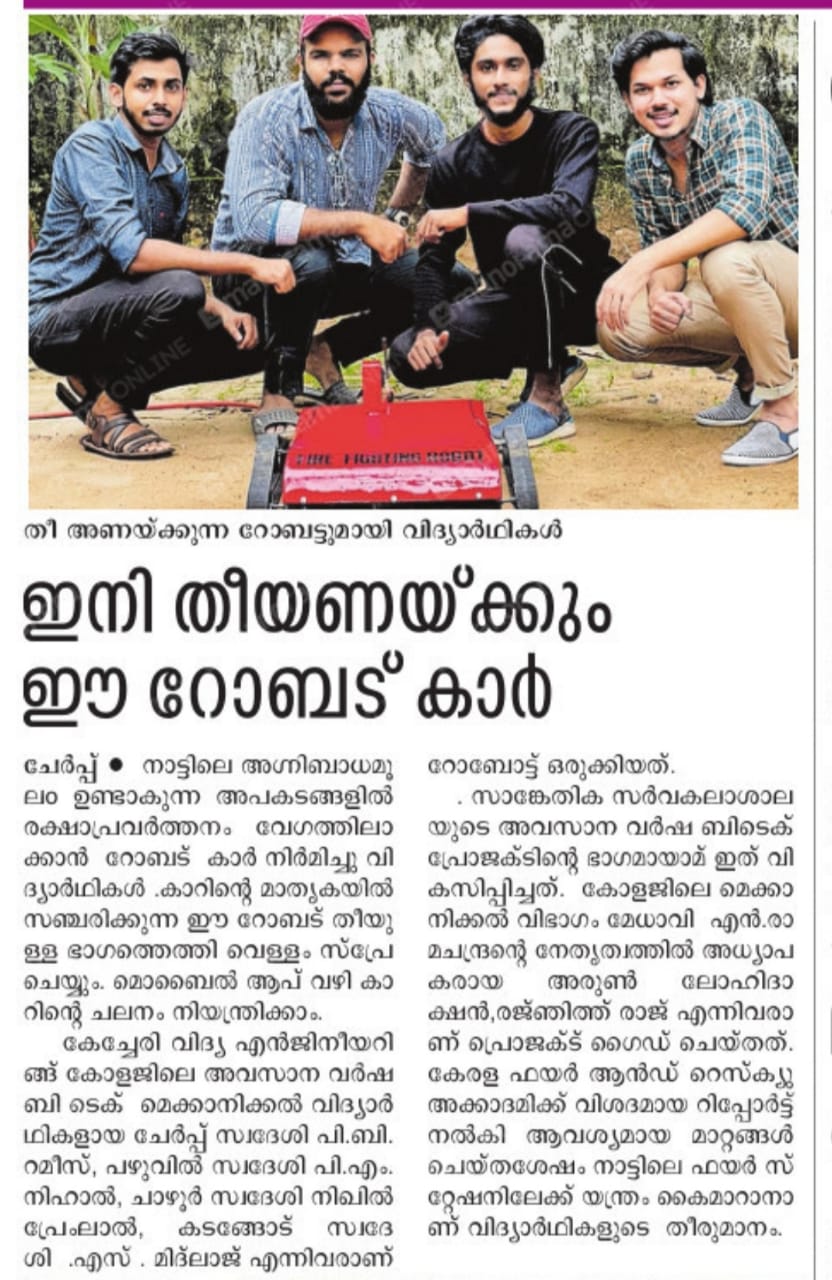 ---
Read a detailed report in online Asianet News HERE.
---