VSEC organizes SPORTEENOVA Inter-School Quiz Competition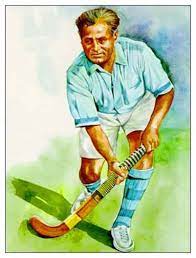 "Sporteenova" was an Inter-School Quiz Competition organised by Vidya Social Empowerment Centre (VSEC) on 29 August 2021 and conducted in the online mode. The day 29th August was special, it being the National Sports Day in India and also the birth day of India's legendary hockey player Major Dhyan Chand. The quiz was themed on sports and related fields. As many as 417 students registered for the competition of whom as many as 345 participated.
In the initial phase, the contestants were provided with 50 multiple choice questions and the responses were evaluated. There were three contestants who scored 49 points, five contestants who scored 47 points and 11 with 46 points in the multiple-choice question round. To comply with the competition guidelines the organizing team moved on to the tie-breaking procedures with the option of time trail. In the decider phase, the participants were given 10 direct questions to be answered in five minutes.
Prize winners
Prize
Name of Participant
Name of School
Standard
First Prize
Anupam Bimal
Kannadi H.S.S.
Plus Two
Second Prize
Anand Singh
Central Public Academy
Plus Two
Third Prize
Aswin Kumar A
Bhavans Vidya Mandir
8th
Consolation Prize
Athulya. P
GGVHSS Wandoor
9th
Rithika Ramesh M
EMSS GHSS Pappinisseri
9th
Reeshma. M
EMSS GHSS Pappinisseri
8th
Rosmaria Sajan Arakkal
Vimala Central School
Plus One
Atharva Amitkumar Patil
Atomic Energy Central School – 3
10th
Hari Om Gupta
Saraswati Intermediate College
12th
Anchal Kumari
PN National Public School
12th
Amalendhu Bindhil
S.N.G.S.H.S.S Karamuck
10th
Rishitha Ramesh M
EMSS GHSS Pappinisseri
10th
Ashwin T
Bharath Vidya Mandir
10th
---