eSpiderZ Kerala 2021: MCA Dept conducts online workshop on Google Sites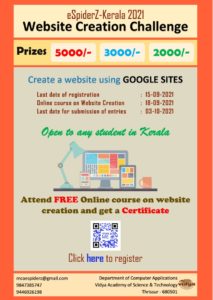 "eSpiderZ Kerala 2021" is a website website creation challenge floated by the MCA Dept of Vidya targeted at the undergraduate students in all colleges in Kerala. The challenge is to create a website using the tools available in Google Sites which is a structured  web-page creation tool included as part of the free, web-based Google-docs editors suite offered by Google.The challenge carries cash prizes with a total of Rs 10000.
As part of the challenge, the Dept organised a free online workshop on Google sites on 18 September 2021 for the benefit of the prospective participants. Around 100 students from various colleges in Kerala participated in the workshop. MCA Dept faculty members Ms Salkala K S and Ms Siji K B served as the resource persons for the workshop.
Screenshots of the workshop
Typical feedbacks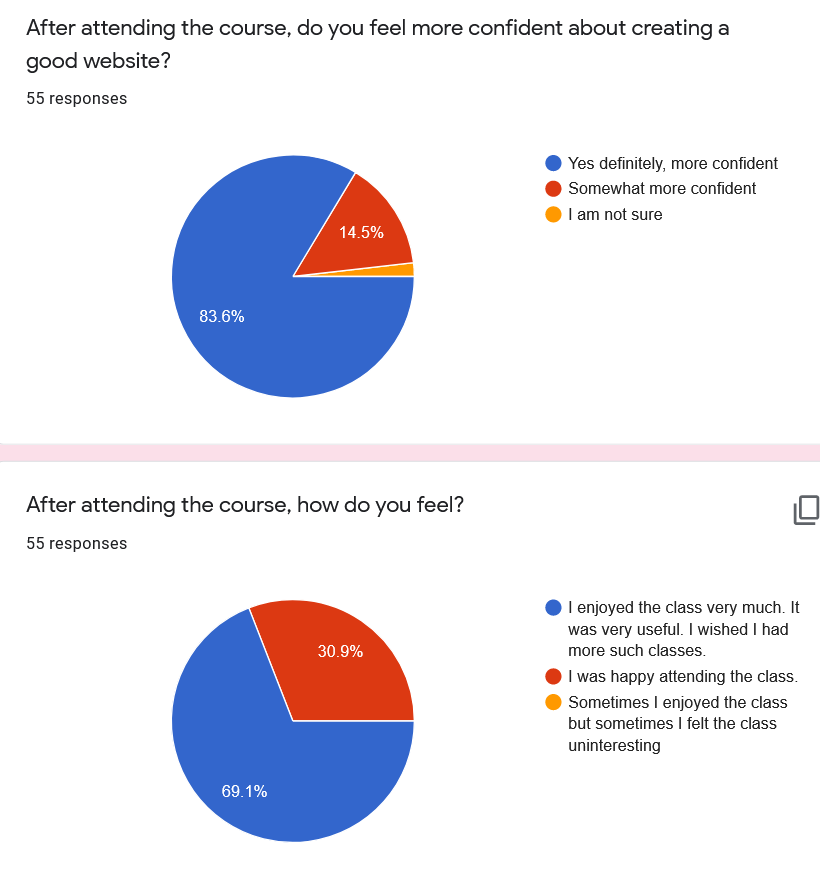 Video record of the workshop
---