Thrissur District Collector releases College Magazine "ODYSSEY"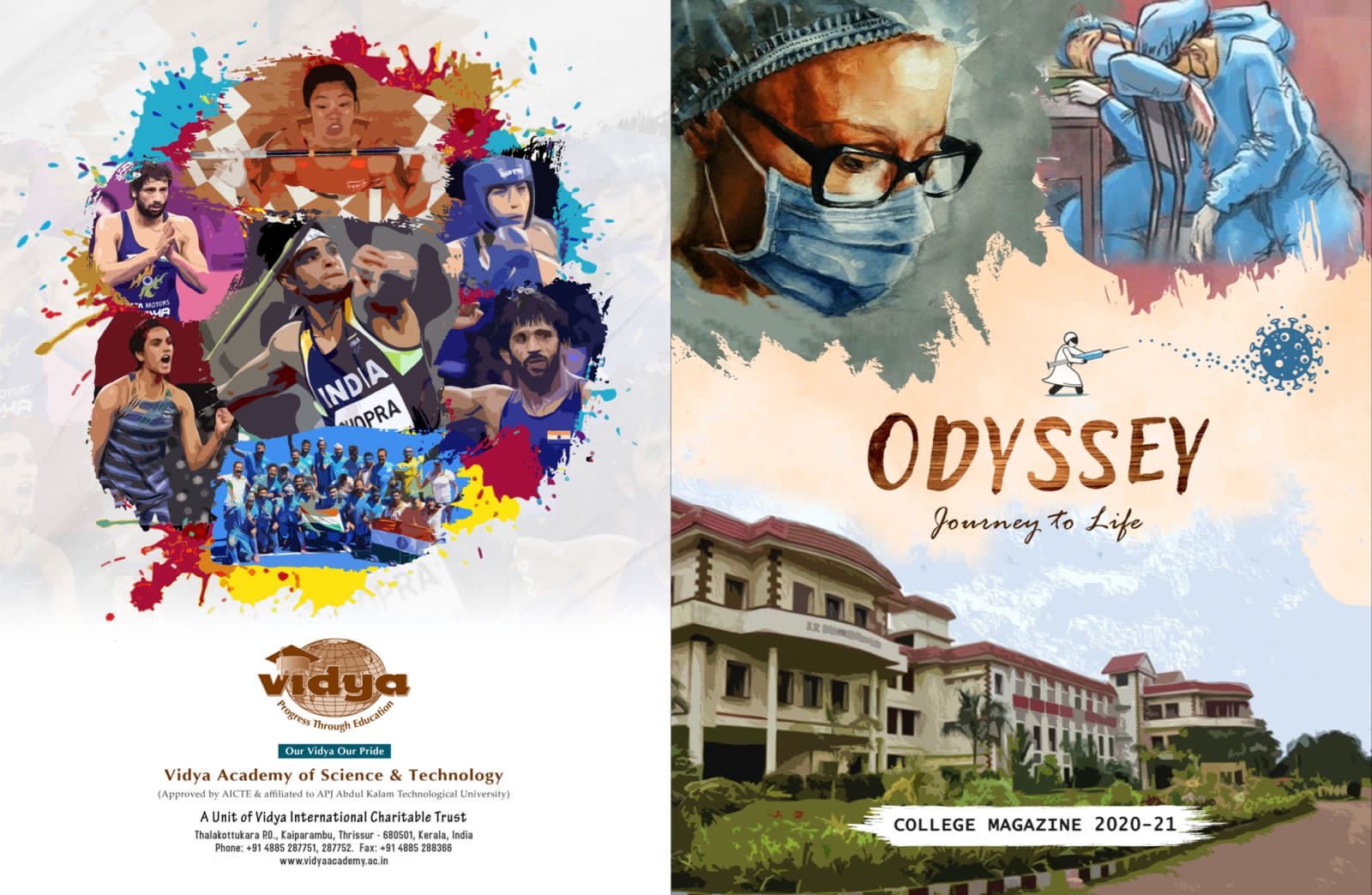 The year 2021 has been an year of never before imagined challenges and a context for embracing changes with a positive attitude. Despite the seemingly insurmountable obstacles,  the College Magazine Committee for the year 2020 – 21 (which calls itself the VidhVangmay) came up with a beautifully designed College Magazine titled "Odyssey: A journey of Life".
The magazine "Odyssey"  was released by Ms Haritha V Kumar IAS, Thrissur District Collector, at the Chamber  of  District Collector on 5 October 2021. On the occasion, Ms Haritha V Kumar reminisced about her experiences as a member of the magazine editorial committee during her engineering college days.
The College magazine is available at
The editorial team led by Ms Surabhi under the guidance of Dr Sudha Balagopalan (Chief Editor and Dean – Academics) with the support of Mr Vishnu Rach along with Neha Baju, Neethu S, Fayas Mohammed, Sanjay Krishna P K and Adith Sivaraman T visited the Collectorate and the hard copy of the magazine was released.
After the releasing ceremony, the  first copy was received by Dr Saji C B (Principal) in a simple function held at Principal's Office. The online version of the magazine was released by Principal. The certificates were also distributed to the members of Editorial Board. The soft copy can be accessed through the web and can go through the contents at bit.ly/ODYSSEY_2021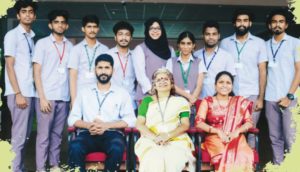 Dr. Sudha Balagopalan (Dean Academics) served as the Chief editor. Mr Vishnu Rach and Ms Surabhi M S served as staff editors of the magazine. The magazine is the combination and culmination of the selfless effort of VidhVangmay Editorial Board members, Fayas Mohammed (S7 EEE A),  Adith Sivaraman T(S4 CE A), Neha Baju (S2 CSE B), Neethu S (S7  ECE B , Vimal V (S4 ME B), Sanjay Krishna P K  (S4 ME B), Hemanth Krishna T (S2 ECE A), Abhijith Sheheer (S7 CSE A) and Abhiram G G (S2 ECE A) who made this remarkable work possible and worthy of its name. Sreehari M Ravi (S4 ME B), Aswin K P (S4 CSE A) supported the team with their  photography skill. The cover design was done by Alfred George (S7 CE A).
---
Photo gallery
---