They breach the 300 placement offers mark and soon to cross 350!
In spite of the slowdown and decline in economy across India and the whole world and the disruption in the academic activities, the campus recruitments are showing a strong upward trend in recent months. In fact, the students of the 2021 pass out batch of Vidya have performed exceedingly well in the placement front in terms of the number of placements offers received, in terms of the quality and compensation packages of the placement offers and in terms of the stature and prestige of the recruiters.
At the end of September 2021, the students of the 2021 pass out batch have collectively collected as many as 300 placement offers. That is indeed a remarkable figure in the context in which Vidya is operating. The Training and Placement Dept is expecting many more placement offers for students of the 2021 pass out batch and is looking forward to the day when the number reaches 350!.  The tremendous drive and commitment demonstrated by the 2021 pass out students of the B Tech, M Tech, and MCA programs have helped them to bag job offers from some of the leading Indian and multi-national companies. The "go-getter" attitude, grit, conceptual knowledge, and determination are what the industry is looking for.
Third conseccutive year
This is the third consecutive year that the placement figures have gone past the 300 offers mark during the academic year itself. The year like the last year was particularly tough because of the prevailing covid-19 pandemic situation. However, students have demonstrated agility to take on the changing situations and have adopted well to the online recruitment process that has been in vogue. Right from registration, to aptitude test, to interviews have gone fully online. Often some last mile connectivity issues remain; however, companies have set in processes to understand these kind of situations and they provide alternative arrangements to the candidates.
The recruters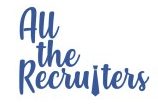 The list of companies where the 2021 pass out batch students are placed in alphabetical order is as follows:
| | | | | |
| --- | --- | --- | --- | --- |
| 3rd Eye Security Systems | | Exacore IT Solutions | | Rapid Value Solutions |
| Accenture | | FACE | | RCKR Software |
| Acisa Technologies | | Gadgeon | | Revelado Innovations Ltd. |
| Amerigo Structures | | Guidehouse | | Roviero / Hasheval Technologies Pvt. Ltd. |
| Anora Labs | | HCL | | Sinergia Media Labs (Simelabs) |
| BOSCH | | IBS Software | | Speridian |
| Byju's | | Image Infosystems | | Sun Tec |
| Capgemini | | Infosys | | Sutherland |
| Carestack / Good Methods Software Solutions | | iOPEX Technologies | | Sutherland NV |
| Centelon IT Solutions | | Jaldee.com | | Tata Elxsi |
| Chegg India | | Kimball Electronics | | TCS |
| Cloud Vandana | | Manappuram Finanace Ltd. | | Thinkplam Technologies |
| Cognizant | | Mathrubhumi | | Ultramain |
| Conclo Technologies | | Mindtree | | UST |
| Data Mine Labs | | Omnex | | Vrize |
| DGS Technical Services | | Planetspark | | Web and Craft |
| Digital Core Technologies | | Poornam Infovision | | Wipro |
| EnergySpace Renewables | | QBurst | | Zensar |
| eSthenos Technologies | | QuEST Global | | Zerone Consulting |
---