Ms Meera K, IAS sixth rank holder, officially launches ME Dept magazine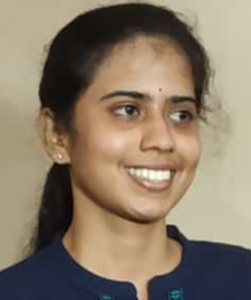 The members of the ME Dept Magazine Committee along with the Staff Editor Mr R Shankar visited Ms Meera K, the IAS sixth-rank holder, at her residence in Kolazhy in Thrissur district for a formal release of the magazine named "MEK'D". Ms Meera happily released the magazine.
Ms Meera  completed her B Tech in Mechanical Engineering from Government Engineering College, Thrissur in 2016 and she got a job in Bengaluru through campus selection. However, she discontinued it for cracking Civil Services examinations. Ms. Meera cracked the examination in her fourth attempt.
After the formal release, she gave her message to the budding mechanical engineers who were to  step out into the real world. She also conveyed her best regards to the ME Dept of Vidya and wished that the Dept achieved more laurels in the future.
---