Hey! Listen! 39 Vidya students placed with Sutherland! Wow!!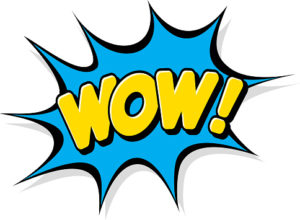 Sutherland is one of the leading IT and IT-enabled services company with offices across the globe. Sutherland is into business transformation services, digital transformation, and into customer engagement transformation business. They support their customers in the areas of banking, health care, insurance, media, retail, technology, travel and hospitality. Sutherland has a global footprint with 61 delivery centres and 38,000 employees. Their corporate offices are located at New York, San Francisco, and London. Please visit: https://www.sutherlandglobal.com/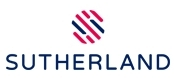 After the recently concluded placement drive, as many as 39 final year B Tech students of the 2022 pass out batch have been placed with Sutherland for their non-voice processes. Congratulations!
| | | | |
| --- | --- | --- | --- |
| Sl. No. | Name | B Tech | |
| 1 | Abhirami K | CE-A | |
| 2 | Angel Mary Joy | CE-A | |
| 3 | Anupama Paul A | CE-A | |
| 4 | Devanarayanan P S | CE-A | |
| 5 | Hrethwik V V | CE-A | |
| 6 | Sooraj R | CSE-B | |
| 7 | Anjana PA | CSE-A | |
| 8 | Avinash PU | CSE-A | |
| 9 | Bharath Nath CJ | CSE-A | |
| 10 | Darwin P Sunny | CSE-A | |
| 11 | Hari D | CSE-A | |
| 12 | Indhu P | CSE-A | |
| 13 | Madhav Vinod | CSE-B | |
| 14 | Malavika KS | CSE-B | |
| 15 | Minnu Ravi | CSE-B | |
| 16 | Namitha Babu | CSE-B | |
| 17 | Nasla P | CSE-B | |
| 18 | Neha P S | CSE-B | |
| 19 | Pranav Kuruppath | CSE-B | |
| 20 | Shana Sherin | CSE-B | |
| 21 | Sreelakshmi T S | CSE-B | |
| 22 | Thomas Daison | CSE-B | |
| 23 | Vinayak M | CSE-B | |
| 24 | Abhirami K J | ECE-A | |
| 25 | Anjali S Kumar | ECE-A | |
| 26 | Anjana U | ECE-A | |
| 27 | Aswin P R | ECE-A | |
| 28 | Benitto K Davis | ECE-A | |
| 29 | Christypaul P V | ECE-A | |
| 30 | Devika K H | ECE-A | |
| 31 | Eljo Jose | ECE-A | |
| 32 | Mikhil Madhav | ECE-B | |
| 33 | Praveena Francis | ECE-B | |
| 34 | Franklin K Geo | ECE-A | |
| 35 | Fayas Mohammed Sageer | EEE-A | |
| 36 | Mohammed Anaz | ME-B | |
| 37 | Sanketh R Baliga | ME-B | |
| 38 | Smith Shajeel | ME-B | |
| 39 | Arjun P H | PE | |