ME Alumnus delivers a talk about career opportunities in the Defense Services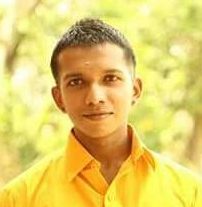 The department of Mechanical engineering organized an online talk for final year lateral entry ME students on  22 July 2022  from 7 pm  to 8.30 pm
The resource person was Mr  Abhilash  Menon  who is currently serving as a Captain in the Defense services . Mr  Abhilash  Menon  is the  alumnus of ME department  ( 2012-2016 Batch ) in Vidya.
The talk was about career opportunities for Mechanical engineering graduates in the Defense Services. The talk was attended by about 30 people including final year diploma students, first and second year B Tech students and a few faculty members of ME department in Vidya.
Mr Arun K L (Asst Prof , ME Dept) welcomed the resource person and introduced him to the audience. After the talk and an interactive session, Mr  R Shankar (Asst Prof , ME Dept)  proposed the vote of thanks.