Vidya becomes Zonal Lead Partner in a project from Royal Academy of Engineering, UK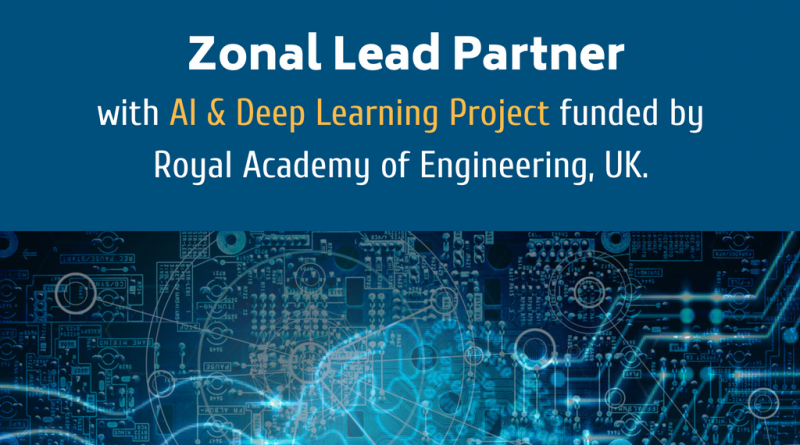 Vidya has registered itself as a Zonal Lead Partner in a project titled "Making deep learning and AI skills mainstream in India to fulfill trilateral needs of entrepreneurship, industry-academia partnership and application-inspired engineering research" from Royal Academy of Engineering, UK. Royal Academy of Engineering under Newton Bhabha Fund has sanctioned the project to Bennett University, India.  University College, London, and  Brunel University, London,  are the academic collaborators of the project, and NVIDIA and AWS Educate, Videoken and Edvantics are the industry partners. The project involves skilling and research through ten other collaborator institutions, 100 Lead Zonal Partners and 1000 basic partner institutions, 10000 teachers and 1000000 students in India.  It also intends to bring around 100 startups which will be closely associated with this project.
The project is launched on 17 April 2018 by AICTE Chairman and MEITY Secretary at Bennett University, Greater Noida.