Vidya wins championship in KTU E Zone football tournament
It was a first time ever achievement in the history of the College: winning a championship title in a football tournament.
Vidya's Football Team has secured the championship title in the APJAKTU E Zone Football Tournament held at Govt Engineering College,  Palakkad, during 20-23 October 2018. The team has qualified to participate in the Inter-Zone Championship to be held at Govt Engineering College, Thrissur, during 7-9 November 2019.
Vidya Football Team (2018)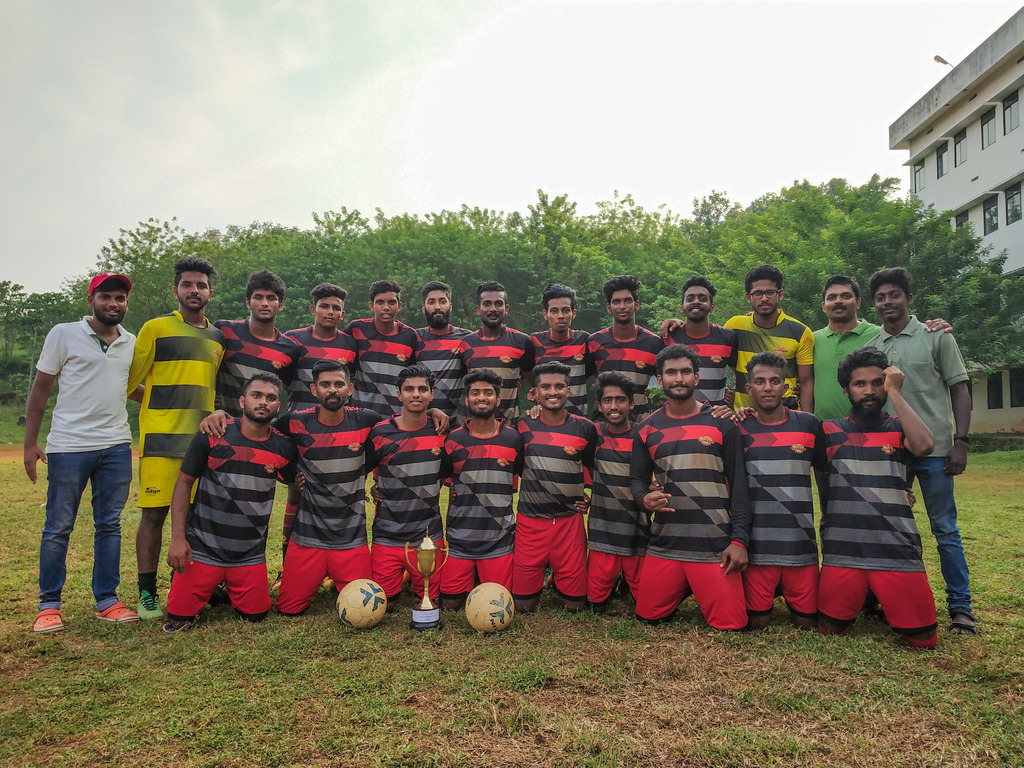 ---