CE Dept honours 16 winners of Certificates of Excellence from Calicut University
The CE Dept of the College organized an Appreciation Ceremony on 2 February 2019 in the College Auditorium for recognizing the students of the B Tech (2013 – 17) batch who had won the "Certificate of Excellence" from University of Calicut. As many as 16 students of the CE Dept have won the Certificates of Excellence. The Dept had secured the first position in terms of the number of students enlisted in the rank list published by the University of Calicut.
Certificate of Excellence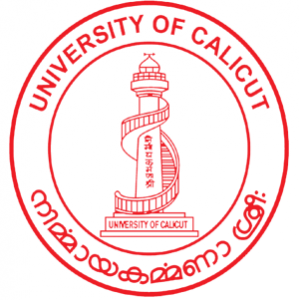 University of Calicut issues a Certificate of Excellence to top 5% of the number of students in eighth semester of each branch in the University, based on their aggregate CGPA of the B. Tech. course. These students should have passed all the subjects of B.Tech. course within 4 academic years after the commencement of their course of study; for lateral entry students this maximum period for passing the course shall be 3 years. Based on the aggregate CGPA, top 5% of candidates in each branch shall be issued a certificate of excellence.
Honouring ceremony
Dr Justine Jose C (Prof and Head, CE dept) delivered welcome address and it was followed by the presidential address by Dr Saji C B, Principal. Er G Mohanachandran, Executive Director, VICT, inaugurated the function with a formal inaugural address. The sixteen students in the list published by the University were honored by Er Dennis Chakola, Professional Civil Engineer (CDesigns Pvt. Ltd. Thrissur), Chief Guest, Prof K V Leela, Visiting Professor & Former HoD, Department of Civil Engineering,and other dignitaries. Prof K V Leela felicitated the winners of "Certificate of Excellence". A session on "Professional Practices in Civil Engineering" was handled by the chief guest, Er Dennis Chakola. The honoring ceremony was also witnessed by many proud parents as well.
Honoured students
| | | | | |
| --- | --- | --- | --- | --- |
| Sl. No. | Reg. No. |  Reg.No.  &   Name of student   |  Position |  CGPA |
| 1 | VEANECE082 | SOORYA M NAIR | 5 | 9.18 |
| 2 | VEANECE090  | SURYA N R | 6 | 9.17 |
| 3 | YEANECE076  | SHILPA V A | 10 | 9.05 |
| 4 | VEANECE08l | SNEHA C SHAJU | 11 | 9.03 |
| 5 | VEANECE092 | TEENA JOHNSON | 14 | 8.98 |
| 6 | VEANECE071 | SETHU PARVATHY | 19 | 8.79 |
| 7 | VEANECE118 | NIKHIL K GIRIJAN | 19 | 8.79 |
| 8 | VEANECE049 | NAMITHA JOHN | 21 | 8.75 |
| 9 | VEANECE052 | NEHA T K | 23 | 8.67 |
| 10 | VEANECE012 | ANITHA GOPINATH A | 27 | 8.63 |
| 11 | VEANECE067 | SARANYA P S | 30 | 8.59 |
| 12 | VEANECE074 | SHEETHAL SIVARAM | 40 | 8.48 |
| 13 | VEANECE008 | AMRUTHA KRISHNANKUTTY | 48 | 8.40 |
| 14 | VEANECE005 | AKHILA V S | 56 | 8.32 |
| 15 | VEANECE057 | PRASEEJA K C | 58 | 8.30 |
| 16 | VEANECE075 | SHILPA KANSON | 58 | 8.30 |
Image gallery
---