Scholarship and Endowment Prize Distribution Function 2019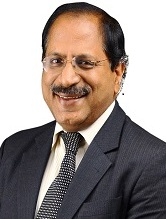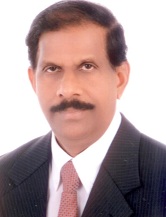 The Scholarship and Endowment Prize Distribution Function of the College for the academic year 2018-19 was held in the College Auditorium on 10 May 2019. The function, presided over by Mr Sudhakaran Polassery, Chairman, VICT, was inaugurated by Mr V P Nandakumar, Managing Director and CEO, Manappuram Finance Ltd.
It was one of the much awaited, much talked about and much praised functions held in Vidya every year. The function always turns out to be a reiteration of the commitment of the founders of the College to the motto of "Progress through Education" adopted by them at the time of establishing the College. The ideal that was pursued was that of an institution that catered to the needs and aspirations of not only the privileged sections of society but also equally to the dreams and aspirations of the less privileged and marginalized sections of the society. It was this vision that led the establishment of a large number of scholarships to provide a helping hand to young boys and girls coming from less fortunate circumstances to purse their dreams of higher technical education and lead better lives based on this educational foundation. Till date, nearly two thousand youngsters and their families have been benefited by the scholarship scheme of VICT. Also, on an average, every year an amount of Rupees two crores is distributed as scholarships. Besides the Trust, the scholarship scheme has gathered support from a variety of quarters. There are scholarships instituted by the Parent Teacher Association (PTA) of Vidya, by the Asociation of Vidya Alumni (AVA),and also by individual faculty members including Dr Sudha Balagopalan, Dean-Academics.
Another unique feature of Vidya is the large number of endowment prizes. Several organisations, institutions and individuals have instituted endowments in the names of their dear ones for awarding prizes for the class toppers in University examinations. These Endowment Prizes were also distributed in the function held on 10 may 2019.
The function was attended by Er G Mohanachandran, Executive director, VICT, Er P K Asokan, Chief Patron, VICT, Sri Sadanandan P A, Former Vice-Chairman, VICT, Dr Saji C B, Principal, Mr K G Sukumaran, Dr Anil B, Advocate Prakash, Er K P R Vijayan, Mr C R Unnikrishnan, Mr Suresh Lal, Dr Sudha Balagopalan, Advocate Methil Venugopalan, PTA President, Dr V N Krishnachandran, Vice-Principal, Dr  Justine Jose, Programme Coordinator, and  Er Jinto A J, Alumni Association Executive Member. In addition to the faculty and staff of the College, a large number of Trustees and other well wishers of the College were also present to witness the proceedings.
---
Image gallery
---
The function in TCV channel
---
The function over the years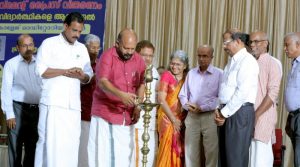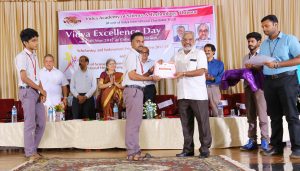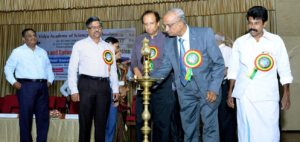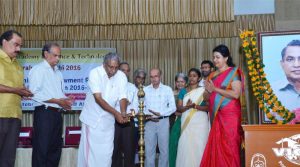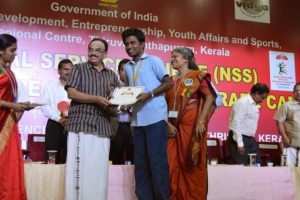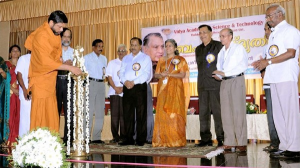 ---