CSE Dept completes Junior Software Developer course under PMKVY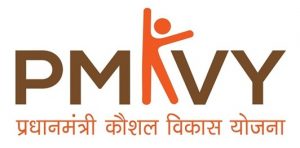 Pradhan Mantri Kaushal Vikas Yojna by Technical Institutions (PMKVY-TI) is a major initiative of AICTE (All India Council for Technical Education) to implement the MHRD, Government of India, scheme to skill unemployed youth in our country. As part of this initiative, during the academic year 2018-19, the College had enrolled the first batch of students for the course titled "Junior Software Developer".
The conduct of the course was supervised by Ms Divya K V (AP, CSE Dept) under the guidance of Mr Paul J Chackola (Head of Training and Placement Dept) and executed by the CSE Dept. The classes for the course were handled by Ms Greeshma Gopinath (AP, CSE Dept), Ms Divya K V (AP, CSE Dept ), Ms. Lalini K U (TI, CSE Dept.), Ms. Remya P C (AP, CSE Dept)  and Mr Sudhan K R (TI, PE Dept.).
The assessment test for the course was held on 11 May 2019 by CoCubes Technologies Pvt Ltd, an assessment and hiring company. As many as 13 students participated in the online assessment test of two-hour duration held at the Systems Lab in the College.