National Technology Day celebrated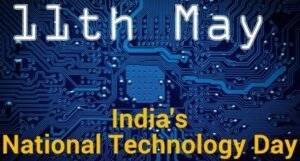 The College in association with Kerala State council for Science, Technology and Environment (KSCSTE), The Institution of Engineers (India) and Indian Society for Technical Education (ISTE) celebrated National Technology Day 2019 (NTD 2019) on 11 May 2019. The main theme of NTD 2019 was "Scaling up Engineering Projects towards Successful Startups". Various events were hosted in connection with NTD 2019.
Inaugural ceremony
The inaugural ceremony was conducted at the Advanced Computer Lab. The function began with a prayer, and a traditional lamp was lighted to mark  the inauguration of the celebrations. Dr Sudha Balagopalan (Dean Academics, VAST) welcomed the gathering. Dr Saji C B, Principal, presided over the function. Dr Anjana P Das, Specialist, TATA ELXSI, Chief Guest, inaugurated the function. Er Femin Antony, Engineering Manager, EATON, gave an overview about the importance of celebrating National Technological Day. Sri Suresh Lal, Finance Director, felicitated the occasion. Mr Amal Ganesh (AP, CSE Dept and Convener of NTD 2019) delivered vote of thanks.
Events
After the inaugural function, two talks were hosted simultaneously at two different venues. The chief guest Dr Anjana P Das gave a talk on the need and importance of Artificial Intelligence in automotive industry. The second talk was given by Er Femin Antony on System Engineering at Power Electronics Lab. The session helped the students to understand about product design and system development.
The two main events organised as part of the celebrations – Project Expo and Thesis Competition – started soon after the completion of the talks. A total of 55 projects were exhibited for the Project Expo which included projects from other colleges as well. Also, as many as 15 teams participated in the Thesis Competition. The judging panels for the evaluation of the projects included one person from industry and one person from academia for each discipline.
Judging panels
Projects of students from CSE Depts were evaluated by Er. Sreekanth (ICTAK) and Ms Salitha K K (AP, CSE Dept).
Projects of students from CE Depts were evaluated by Er Shashikumar (PWD Goa, Retd.) and Ms Ponsy Paul (AP, CE Dept).
Projects of students from EEE Depts were evaluated by Er Prasad D (Asst. Exe Engineer, KSEB) and Dr Pratheesh K J (Asoc Prof, EEE Dept).
Projects of students from ECE Depts were evaluated by Dr Anjana P Das (Tata ELXSI) and Mr Rakesh V S (AP, ECE Dept).
Projects of students from CE Depts were evaluated by Er Femin Antony (Manager Eaton) and Dr Ramachandran M (HOD,  ME Dept).
The judging panel for the Thesis Competition consisted of Dr V N Krishnachnadran (Vice Principal and Head of MCA Dept) and Dr Swapnakumar S (Head of ECE Dept).

Prize winners
Based on the decision taken unanimously by the judging panel, the prizes were given to the following teams. The first prize winner team received an amount of Rs.5000 and second prize winner received an amount of Rs.3000.
Project Expo

Prize

Branch

Project Title

Team Members Name

College

1

ME

Lake Cleaning Robot

Muhammed Raees K A, Murshid Ihsan A, Mohammed Siraj P P, Muhammad Ashik C N

Thejus Engineering College

2

EEE

RF-Based River Cleaning Boat

Naveen Mathew,
P Dinil,
Jishnu Prasad A

Thejus Engineering College

2

ECE

Lora based E-board

Malek Babu,
Nishidha K S,
Sidhath Saji,
Nimisha C J

Vidya Academy of Science and Technology
---
Thesis Competition

Prize

Branch

Project Title

Team Members Name

College

1

EEE

Assistive device for visually, vocally and hearing impaired people

Febina Kunhimon,
Amal M James,
Jithin George,
Vishnu Prasad V.B

Vidya Academy of Science and Technology

2

ME

Studies on various grades of cashew nut kernel oil (cnko) based biodiesel (kasno-diesel)

Yadukrishnan,
Nidhinraj M U,
Vishnu K S,
Nibin Noby

Vidya Academy of Science and Technology
---
Image Gallery