"DATIX HACKATHON" Award Ceremony held
The Vidya Centre for Artificial Intelligence and Research (V-CAIR),  in collaboration with Datix Analytics a US based company, had hosted a Hackathon on Machine Learning (ML), called "Datix Hackathon", for students of Vidya during 25 March – 23 April 2019. The Hackathon challenge was well taken by students of Vidya and they found it to be a rich learning experience.
The prize distribution ceremony of the Hackathon was held on 2 May 2019 at the College Auditorium. The programme began at 3.30 pm with a welcome addresses by Dr Ramani Bai V (Prof and Head, CSE Dept). Mr Nakul Raj K R, Event Coordinator and Mr Ravishankar S, Technical Coordinator, were also present.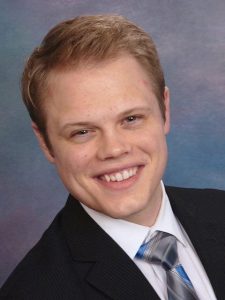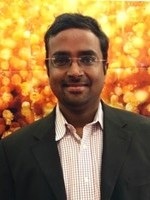 Mr Nidhin Kadavil, Business Intelligence and Data Warehousing Lead, Datix Analytics, briefed the audience about the objectives of the collaboration of Datix Analytics with Vidya and how it would be beneficial to the student community at Vidya. Mr Travis Nixon, Data Scientist and AI Consultant, Datix Analytics, who was the architect of the world class Machine Learning Hackathon,  announced names of the winners of the Hackathon.
---
The winners
---
Main challenge
First prize
Winning team : Rainbow Six
Team members

Nikhil P S, Vishnuprasad A S, Nair Rohit Ravunikutty, Jincy P S, Rahul Ramakrishnan

Prize money : Rs 14,000
First Runner-up
Winning team : Deltagen
Team members

Rahul Vincent, Sreyas Namboodiri, Sreehari G Varma

Prize money : Rs.5000
Second Runner-up
Winning team : Devops
Team Members

Vimon P V, Vishnu Sankar P E, Lidhin C Sukumaran, Renin K Joy, Milan Dharmaraj

Prize money: Rs 5000
Creative team
Winning team : Semicolon
Team members

Sanjay M, Mohammed Shehas V, Sidhanth Povil, Niveditha Reghunath

Proze money : Rs 5000
Secondary Challenge
First prize
Winning team: Artfic
Team members:

Godwin George, Rajiiv K, Gladwin G Thekkekara

Prize money : Rs 2500
Second prize
Winning team: Exynos
Team members:

Mohammed Sayyaf, Sebastian T F, Shaheen N S, Rohith S

Prize money : Rs 1500
Third prize
Winning team: VLearners
Team members:

Athira, Krishnapriya U P, Anusree T S, Deepak P Surendran

Prize money : Rs 1000
---
Prize distribution
The winning team "Rainbox Six" presented their solution to the Hackathon problem. Mr Travis also presented the actual solution and appreciated all the teams for all their efforts. Mr Sukumaran Kadavil, Author Trustee, VICT, presented the First Prize to the winning team. The first runners up "Deltagen" and second runners up "Devops" were awarded by principal Dr Saji C B. The special prize for creative thinking was awarded to the team "Semicolon" by Executive Director Er G Mohanachandran. Principal Dr Saji C B felicitated the occasion. Executive Director Er G Mohanachandran encouraged the student community to develop the skillsets and rise up to the expectations of the emerging opportunities. He also appreciated the initiative of Mr Nidhin Kadavil well supported vy Mr Travis Nixon.  Dr Ramani Bai V proposed the vote of thanks and the meeting concluded by 4.30 pm.
---