Vidya students run in Run Thrissur Run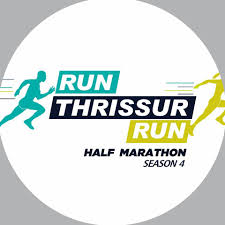 After the resounding success of the first three editions of Run Thrissur Run with an overwhelming participation of more than 1,500 runners from across India in each edition, Thrissur Round Table  organized the fourth edition of Run Thrissur Run Half Marathon on 19 January 2020 in three categories: 5 Km (Family / Fun Run / Walk), 10 Km Run and 21 Km Run . The event was organised as a fundraising cum health awareness initiative.
Aisvariya V M of S8 B Tech (CE) and Ajil Joseph of S4 B Tech (ME) participated in the 5 Km run and Ajil could finish the run in the 7 th position.