Vidya's outreach programme: Free Eye Camp at Konathukunnu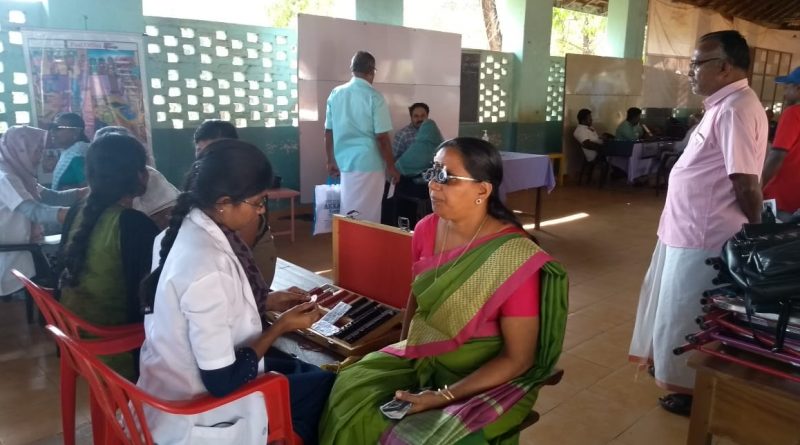 As an outreach programme and as an extension of the activities of Vidya International Charitable Trust (VICT), the College organised a Free Eye Camp at Govt U P School, Konathukunnu, Vellangallur (Thrissur) on 19 January 2020. The Camp was organized jointly with Ahalya Eye Hospital, Palakkad and Snehadhara Charitable Trust, Konathukunnu.
The function was inaugurated by Ms Prasanna Anilkumar, President, Vellangallur Grama Panchayath. The President of the PTA of the School Mr Reghunath M S and Grama Panchayath Member Mr Mani Mohandas participated in the inaugural function. As many as 109 patients attended the camp and received medical advises from eye specialists. Those patients who required surgery were referred to Ahalya Eye Hospital, Palakkad and the Hospital authorities had promised to bear full expenses for carrying out the surgery and other realted medical care.
---