Education Minister launches website of TechFest VYVIDH '20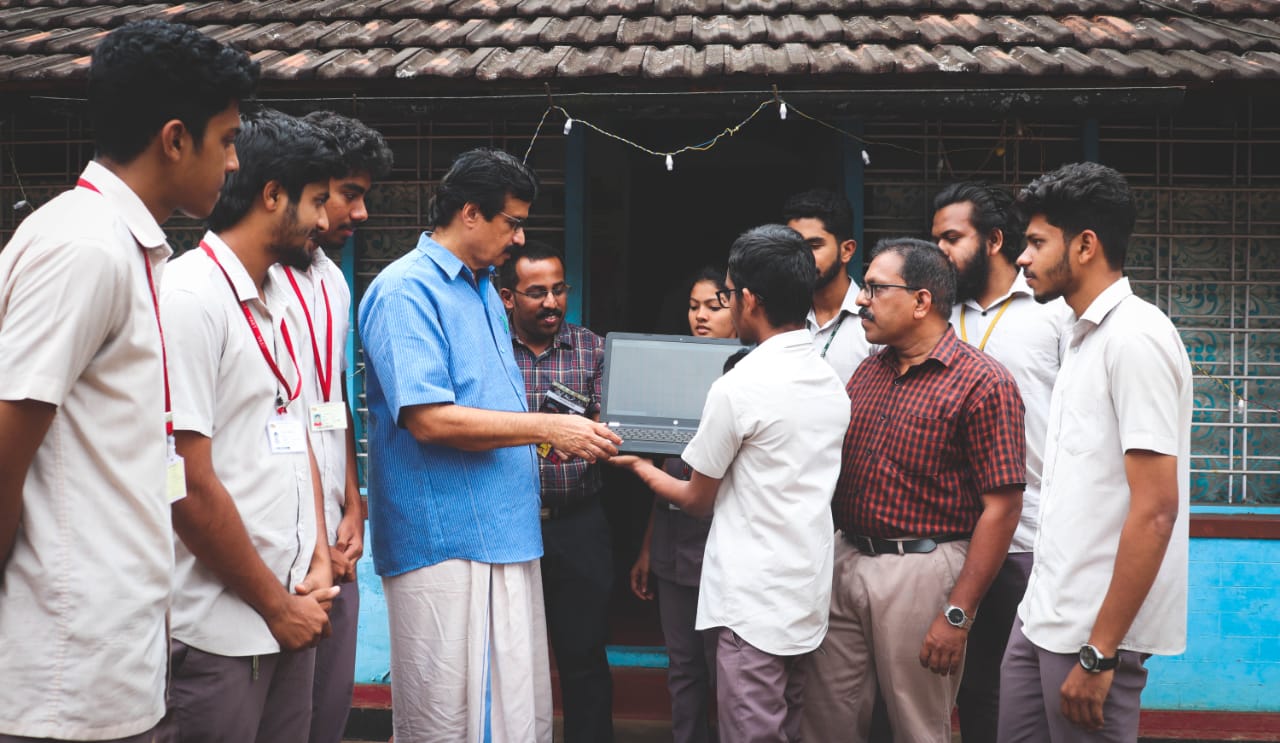 "Engineering students should  become advocates and proponents of technology as well as humanity", Prof C Raveendranath (Hon'ble Education Minister) said while interacting with the students of Vidya at his Office on 2 February 202. The occasion was the official launching ceremony of the website of Vidya's TechFest of this  year christened Vyvidh 2020.   The minister also released the first copy of the brochure of Vyvidh 2020.
Sri K V Ramakrishnan (Additional Private Secretary to Education Minister), Mr Krishnakumar M ( Convener, Vyvidh), Ms Honeymol P K (Joint Convener), Mr Arun K L (Media Convener), and students Sooraj R, Suryanarayanan, Jadesh V P, Aiswaryadevi, Vivek Vishvanath, Sreehari Nair, Rohith, Naveen T K and Mohamed Nihas attended the function.
The TechFest Vyvidh 2020 has been scheduled to be held on 14 – 15 February 2020.
The website of Vyvidh 2020 can be accessed at www.vyvidh.vidyaacademy.ac.in .
A peek into the show
The two-day technological extravaganza organized by the students of the college features the following events.
"DESTROY THE  DECIBEL" : Battle of exhaust hosted by the CSE Dept
"VAS TATVA" :  Evolution of Civil Engineering
"LIGAROBOTRIX" : Show of ECE Dept
"AGNICHAKRA" : Show by ME Dept
'THE DARKEST SHOWMAN" : Hosted by EEE Dept
"IMAGITRON" : Hosted by MCA Dept
"AVISHKAR" : Project expo
"PAPERENZA" : Paper presentation competition
"SHOT IT UP" : Spot photography competition
---