Vidya participates in Rebuild Kerala Initiaitve : Adds glory to CE Dept
Background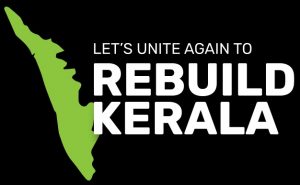 Government of Kerala established Rebuild Kerala Initiative (RKI) to bring about a perceptible change in the lives and livelihoods of the people of Kerala after the state had been devastated by two major floods. One of the major components of this Initiative is the renovation of public roads maintained by the Local Self Govt Department (LSGD). The works relating to  field investigation for preparation of DPR were delegated to Engineering Colleges in Kerala. Such works were usually assigned to Govt Departments. This time Kerala Govt decided to rope in the services of Engineering Colleges in the self-financing sector also. The very first meeting regarding Rebuild Kerala was conducted on 27 November 2019. This meeting was attended, among others,  by faculty members from the CE Dept of Vidya, personnel representing the management of Vidya and officials from LSGD.
Outline of the works done
The CE Dept of Vidya was invited by Kerala Govt to join the team named Project Management Unit Rebuild Kerala Initiaive (PMU RKI (LSGD)) to conduct field studies to reconstruct Panchayat and Municipal roads which were damaged during the mega flood of 2018 . The mission started on 9 December 2019 and initially the Dept successfully completed the work relating to 13.2 km of roads. The work included reconnaissance survey, data collection on existing features, proposal for new structures, total station survey and soil testing.
Then Dept taken up work relating to a total of  40.8 km of roads in Thrissur District. Three Polytechnic Colleges namely, Govt Polytechnic College, Chelakkara, Sreerama Polytechnic College, Thriprayar and St. Mary's Polytechnic College, Vadakkenchery,, Mudappallur,  joined the CE Dept of Vidya in this mission and accompanied the Vidya team to cover 7.3 km. The team completed reconnaissance survey, data collection of existing features, proposal for new structures, total station survey for Toyakkavu-Venkitangu Road, Paris Road (Kandanassery), Athirappally Road, Thandilam-Manali Road, Punnayurkulam Road, Chitanda–Padinjattumuri Road, Kuranchery Road, Thali-Viruttanam Road , Aloor Road and Mathilakam Road.
The proposed date to complete the Survey work was by end of January which the Vidya team could meet positively and all proposed roads were completed by 31 January 2020.
Conclusion
It was a golden opportunity to the CE Dept of the College to impart field exposure to its faculty members
Image gallery
---