CSE student wins second prize in HackCamp2020 hackathon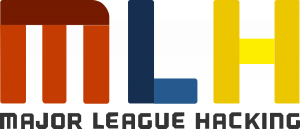 Subin Siby (B Tech S6 CSE B of Vidya), along with Pranav Shridhar (S4 B Tech, Model Engineering College, Ernakulam) and Athul Cyriac Ajay (S4 B Tech, College of Engineering, Kidangoor), participated and won the second prize in the HackCamp2020 hackathon conducted in Kochi during 8 – 9 February 2020. The hackathon was organized by Major League Hacking and the Hack Club of Adi Shankara Institute of Engineering and Technology, Kalady. Their project P2Wiki, a decentralized Wikipedia proxy won the second prize. Each member of the team was awarded an Amazon Alexa echo device.
Major League Hacking, officially abbreviated as MLH, is a company that operates a league for student hackathons. To know more about MLH, click
HERE
.