Vidya students make April Fools Day a cool day
The Volunteers of the NSS Technical Cell of Vidya is trying to make the environment cool by planting trees on April Fools Day.
During the current COVID 19 related lock down days, the staff and students of Vidya have started a campaign to plant saplings around their homes. The message was made public using social media and the College Facebook page. Students planted saplings of jackfruit, mango tree, chamba, guava etc in the compounds of their homes. Those living in apartment complexes have also supported the campaign by planting small saplings. The activities were carried out under the guidance of NSS Programme Officer Prof Anil M  with the support of NSS Volunteers Mijo C, Naveen P V, Kamal Jithu, Shilpa S, Greeshma P S, Vishnu P C, Krishnaveni P R, Nirmal Bino and Arjun Babu. The campaign received an overwhelming support from all places across Kerala.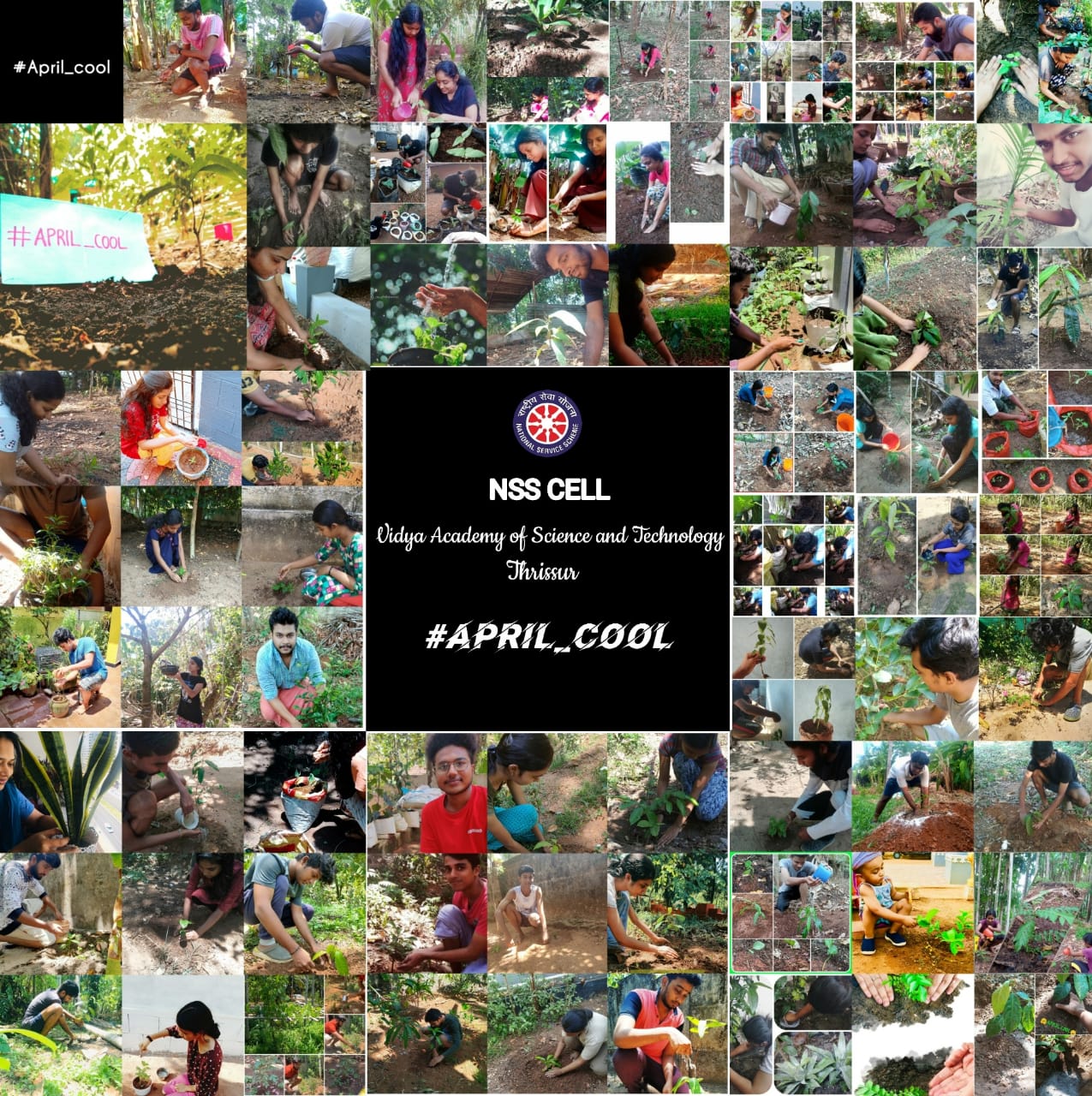 ---
Image gallery
---