S6 B Tech (ME) student wins first prize in online pencil drawing competition
Akshay T G, student of S6 B Tech  (ME) batch of Vidya, secured the first prize in an online pencil drawing competition conducted by Mar Athanasius College of Engineering, Kothamangalam. The theme for the competition was  "Life Under Coronavirus".
Akshay's Chithranjali to Kerala Health Minister
Recently, during the current COVID – 19 lock down, Akshay's works got noticed when he paid a "Chithranjali", an artistic tribute, to Smt K K Shailaja, Hon'ble Health Minister of Kerala, for her tireless efforts in containing the spread of the corona virus in Kerala. A report on the story of the "Chithranjali" that appeared in the pages of News & Events can be read at the link Vidya student pays artistic tribute to Kerala Health Minister.
What is pencil drawing?
Here is a description of pencil drawing from Encyclopedia Britannica!
Pencil drawing, drawing executed with an instrument composed of graphite enclosed in a wood casing and intended either as a sketch for a more elaborate work in another medium, an exercise in visual expression, or a finished work. (Read more about pencil drawing in the Encyclopedia Britannica article HERE.)
Image of the prize winning creation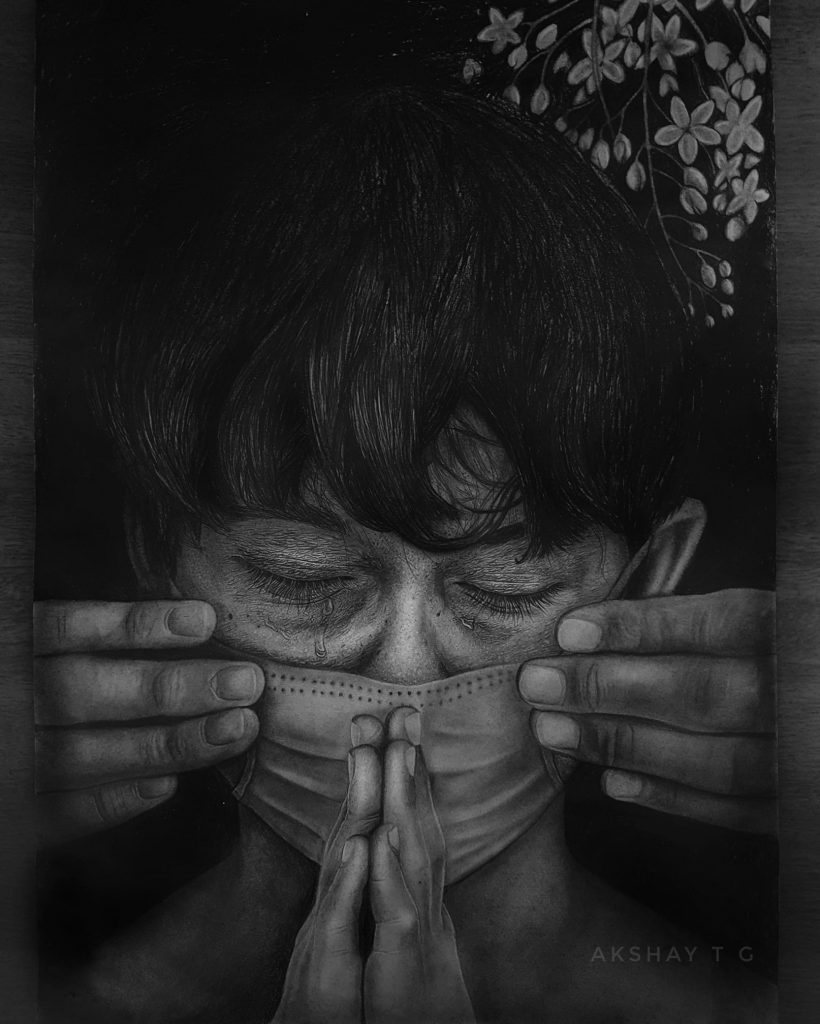 ---