ME faculty member attends 5-day AICTE FDP on Universal Human Values in Education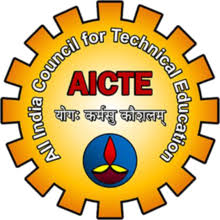 Mr Hareesh K (AP, ME Dept) attended a 5-day FDP on "Incorporating Universal Human Values in Technical Education (An AICTE Initiatives)" conducted during 20 – 24 June 2020 through the ZOOM platform.
The FDP was held as part of implementing the AICTE policy for a holistic training of teachers in engineering, management and other technical institutes. Instilling universal human values in faculty members forms an integral part of the policy.
The workshop was about fulfillment in our practical day-to-day life. Deep down, every human being wants to live with continuous fulfillment as an individual and wants to participate in their family, society and the entire nature for a conducive environment, for the fulfillment of others. Education is expected to facilitate the realisation of these aspirations  by helping the student to develop a holistic perspective of harmony and developing the right skills for living in harmony.
---