Gatha's CreActive Studio!
Gatha is a member of the larger Vidya family being daughter of Vidya's faculty member Ms Salkala K S (AP, MCA Dept). That young girl is busy developing a YouTube channel populated with videos created by herself. When many people turned to bottle arts and other creative activities during the time of the COVID-19 induced lock down and the consequent confinement in homes, this girl had a different idea: Teach others how to be creative! The starting of the YouTube channel "Gatha's CreActive Studio" was the logical conclusion of that thought process. The first videos published in this channel teach the viewers the intricacies and the beauty of creating mesmerising bottle arts and the techniques of making colourful and beautiful dolls. In response to comments by viewers, of late, she has posted a video which tells how great bottle arts can be created even by those who may not have exposure to any such activities.
Gatha Bimal is a student of Sacred Heart Convent Girls' Higher Secondary School, Thrissur, studying in Standard V.
---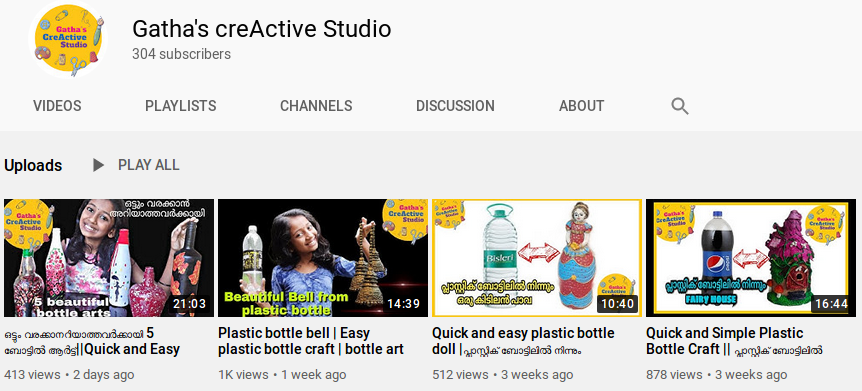 ---
---