VICT organises staff wellness and empowerment session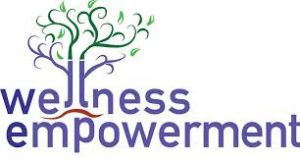 Under the auspices of Vidya International Charitable Trust, an online session on "Staff Wellness and Empowerment" was organized on 2 October 2020 at 3:30 PM to enhance and nurture the wellness of members of Vidya family. The session was intended for the faculty and staff members of the campuses of Vidya at Thrissur and Kilimaoor. The programme was hosted from the Kilimaoor campus of  Vidya.
Dr Saji C B, Principal, VAST Thrissur, gave an introduction about the session. He talked about the context in which the Trust decided to take support from experts to discuss the challenges and ways to face the stresses caused by the impact of the pandemic now ravaging every country. He also introduced the speakers of the day, Dr Hanish Babu, MD Immediate Past President, Association of Kerala Medical and Dental Graduates, UAE and Dr Sreenivasan Vazhoor Ramsingh, MD, Specialist Psychiatrist, Ahalia Hospital, Abu Dhabi, UAE.
Talk by Dr Hanish Babu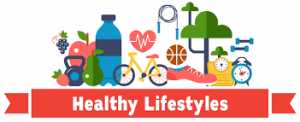 The first session was on "The Role of healthy life style in preventing pandemics" handled by Dr Hanish Babu. He gave us an idea of the various stages of the infection in human body with the severity of illness as time progresses. He explained the individual health management strategies to reduce risk of SARS-CoV-II infection and to moderate the severity of COVID-19. It was explained that there are many preventive and protective measures that can be taken against COVID-19. Healthy balanced diet, regular exercise, rest and sleep, relaxed lifestyle, proactive attitude, periodic health check-up and avoiding unhealthy diet are the key ways for a healthy lifestyle. He urged all to think positive and to remove negativity from words, deeds and thoughts. He explained how a healthy eating plate should be for the consumption of necessary nutrients for health. He also talked about the need of intake of Vitamin D in our food and its effect on immunity and health.
Talk by Dr Sreenivasan Vazhoor Ramsingh
The second session was on "Stress management" during pandemic situation which was handled by Dr Sreenivasan Vazhoor Ramsingh. In his talk, Dr Sreenivasan explained that stress symptoms can be physical, psychological and behavioural which can be addressed well. He stressed that social distancing should not be confused with social discrimination. He explained the various causes or factors that trigger anxiety or stress in human beings. The various concerns and problems created by COVID-19 was well explained. These problems cause stress among us. Dr told that we must express ourselves and do things we love to do. One must understand the purpose of their lives and do things we love and make us excited and happy. Abdominal breathing is a very good exercise for relaxation. He ended his talk by saying that "It is OK to ask for help".
The talks were followed by an interactive session between the speakers and the faculty members. The interactive session was coordinated by Ms Divya Radhakrishnan, Asst Prof, VAST Thrissur. A heartfelt gratitude was expressed by Dr T Mathavaraj Ravikumar, Principal VAST TC Kilimanoor.
Organisers
The whole programme was compered by Ms Anjana N, Asst Prof VAST TC. The session came to a close at 6:15 PM. Total 192 members from Vidya Family joined the sessions.The Programme Advisors were Dr T Mathavaraj Ravikumar (Principal VAST TC) and Dr Saji C B (Principal VAST Thrissur). The Programme Convenor was Dr M C John Wiselin (HoD, EEE, VAST TC). The programme was coordinated by Ms Liji Ramesan Santhi (Asst Prof, EEE, VAST TC).
---
Image gallery
---