IEDC organises hands-on workshop on Figma software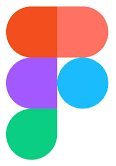 The IEDC of Vidya organised a hands-on session on Figma software on 13 December 2020 through Google Meet. The resource person for the event was Sharma Radhika Ramesh, a S5 B Tech (CSE) student of Vidya.
The goal of the session was to spread awareness about Figma which is a browser-based UI and UX design application that is commonly used in the industry. The tools and operations that can be used in this application make projects and prototyping very easy and effective.
Since the software is a browser-based software it uses the cloud to store the plugins and files required for the project. This makes it highly useful because it consumes no space on the user's system. Some of the features that are available include project sharing which means that more than one person can work one a project at a time.
Radhika familiarised the key tools and operations that are used in Figma. As many as 80  IEDC members and few students from other colleges attended the workshop. The host of the event was Aakash M K the current CEO of IEDC VAST and the vote of thanks was also delivered by Aakash M K.
---
---